PRODUCT DETAILS
The Moonflower is a vining plant growing 8 to 10 feet long at maturity. The 6" blooms open in the evening and fill the night atmosphere with a unique sweet scent. 
Plant Ipomoea Alba near an entrance, under a window or next to the fence to enjoy its aroma.
Moonflower Vine is grown as an annual in northern climates or tender perennial in tropical areas. 
PLANT INFORMATION:
Plant Name: Ipomoea Alba
USDA Zones:
8 - 11 (
Perennial in USDA zones 10 and warmer)
Height:
12 - 120 inches (vining)
Bloom Season:
Summer through fall
Light Preferences:
Full sun
Soil Type:
Moist, well-drained, pH 6.1 - 6.5
Package includes: Moonflower Seeds 25 PCS
PLANTING GUIDE:
Average Germ Time:
10 - 20 days
Sowing Rate:
2 - 3 seeds per plant
Moisture:
Keep seeds moist until germination
Plant Spacing:
6 - 12 inches
Plant Moonflower Vine seeds outdoors when the soil temperature has warmed above 55F.
Nicking the flower seeds may help germination. Then, place them in a bowl and soak overnight in warm water. 
The Ipomoea Alba plant will re-seed itself unless the flowers are deadheaded.
SHIPPING INFORMATION
Processing time 2-5 business days.

Estimated delivery time 3-9 days (depending on your location).
&nbsp
We're so sure that you will love our products here at Gardening Plants & Flowers, that we offer a 100% Satisfaction Guarantee. If you have any issues with your order, simply email us at support@gardening-plant.com and we'll do our GUARANTEED BEST to make things right for you.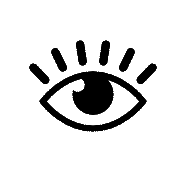 The seeds sprouted very good. I would say 93% of them. Takes around a week for them to sprout, but it is worth the wait.
Great seeds! Can't wait to see the blooms!
These seeds took off fast (germinated). What I did was soak the seeds for 24 hours first before planting. I was concerned at first because of ordering/ planting late in the season, but these babies will be flowers soon.
Starting indoors, these sprout and grow very quickly, though they don't seem to like the cool weather, so wait till its going to stay warm overnight before planting outside. Out of 10 seeds started, I've had 9 of them sprout. I'll add more in the summer when they bloom