PRODUCT DETAILS
Tropaeolum Majus, the garden nasturtium, Indian cress or monks cress, is a flowering plant in the family Tropaeolaceae.
Nasturtiums are annuals that thrive in full sun, germinate quickly and grow fast in a well-drained soil, not especially rich soil.
The 2" vibrant flowers are large and colourful: red, orange, creamy and yellow.
Tropaeolum is great for beds, hanging baskets, rock gardens, herb gardens or edging over walls. 

Avoid fertilizing, otherwise it may cause them to grow more foliage than flowers.
Nasturtium attracts hummingbirds, which is the main pollinator of nasturtiums.
PLANT INFORMATION:
Plant Name: Nasturtium
Scientific Name
: 
Tropaeolum Majus
Bloom Season:
Mid summer through fall
Light preferences:
Full sun
Soil Type:
Well-drained, pH 6.1 - 7.8
Package includes:
 Nasturtium 100 seeds 
PLANTING GUIDE:
Average Germ Time:
7 - 10 days
Sowing Rate:
1 - 2 seeds per plant 
Moisture:
Keep seeds moist until germination
Plant Spacing:
8 - 12 inches
Direct seed: Sow Nasturtium seeds outdoors 2 weeks before the last expected frost, 8-12" apart, 1/2-1" deep. Cover seed as they require darkness to germinate. Thin when seedlings have the first true leaves.
Start Indoors: Sow seeds 3-4 weeks before the last potential frost. Plant 2 seeds 1/2-1" deep in individual cells or pots. Cover seeds as they require darkness to germinate. Thin to one plant per cell or pot. Harden off and transplant outside after the danger of frost has passed. 
SHIPPING INFORMATION
Processing time 2-5 business days.

Estimated delivery time 3-9 days (depending on your location).
*Due to state restrictions we cannot ship to Connecticut
&nbsp
We're so sure that you will love our products here at Gardening Plants & Flowers, that we offer a 100% Satisfaction Guarantee. If you have any issues with your order, simply email us at support@gardening-plant.com and we'll do our GUARANTEED BEST to make things right for you.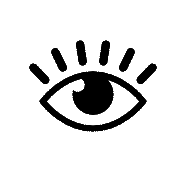 They were pretty easy to get started.
I've had great success just popping them in the ground and watering. Nearly all sprouted.
I have had my seeds for about 2-3 weeks now. I have planted a total of 24 seeds, 12 each week. Out of the first 12, I am suspecting that 90% germinated! Looks to be about the same for the following week! They are so easy to grow.
I liked the rapid germination, I had been trying for some time with seeds from my country and it didn't work. They haven't grown enough yet. Will have to wait and see.
I only used about half the seeds and I have no idea how many the chickens ate but I am super impressed that there is any growth to be honest.