PRODUCT DETAILS
Dianthus Chinensis are lightly scented and though hardy perennials in zones 7-10, they are considered annuals. Very colorful, they will bloom all summer long. The plants form a 3-4 inch high mound and the flowers are borne on stalks 6-10 inches tall. The variety reseeds itself.
Dianthus are biennials or short-lived perennials that are primarily grown as annuals in cold weather areas. They don't do very well in hot and humid summers.
They are best grown in average, dry to medium moisture, well-drained soils in full sun, but appreciate some afternoon shade in hot summer weather.
Deadhead spent flowers to promote blooming. When flowering declines, plants may be cut to promote additional bloom.
Dianthus plants attract butterflies and hummingbirds, as well as pollinating insects.
PLANT INFORMATION:
Plant Name: Dianthus chinensis
Bloom Season:
Spring and summer
Soil Type:
Well-drained, pH 6.0 - 7.2
Package includes:
Dianthus Chinensis 
200 Seeds
DIANTHUS PLANTING GUIDE:
Temperature: 60 - 70F
Average Germ Time: 14 - 30 days
Light Required: Yes
Depth: 1/16 inch
Moisture: Keep seeds moist until germination
Plant Spacing: 12 inches

Start Dianthus seed indoors 6-8 weeks before last frost date.
Use a 
light, loamy soil mix. Sprinkle seeds over the top of soil and cover lightly.
Cover the tray with a plastic wrap to keep the soil moist and warm until seedling emerge. Then remove the cover. Once seedlings have 2-3 true leaves, move into their own pots. Transplant outdoors once they're 4-5 inches high.
Setup Dianthus seeds outdoors to a depth of 1/8 inch when all danger of frost has passed. Keep the soil moist, and once they have 2-3 leaves, thin to 8-12 inches apart.

Plantings may burn out in hot summers or may melt out in the center when soils are not well-drained. Deadhead spent flowers to prolong blooming. When flowering declines, plants may be sheared to promote additional bloom.

SHIPPING INFORMATION
Processing time 2-5 business days.

Estimated delivery time 3-9 days (depending on your location).
&nbsp
We're so sure that you will love our products here at Gardening Plants & Flowers, that we offer a 100% Satisfaction Guarantee. If you have any issues with your order, simply email us at support@gardening-plant.com and we'll do our GUARANTEED BEST to make things right for you.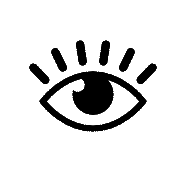 These seeds had an excellent germination rate.
I didn't think they were going to germinate so fast just 10 days and I already have tiny sprouts 😍 wow I'm delighted with this, I recommend it.
I like that it is more than one seed, i just want them to grow and bloom.
Great flowers and they grow well.
Slow grower, if it continues to grow at all.