PRODUCT DETAILS
Berlandiera Lyrata (Chocolate Daisy) is a showy perennial with a long blooming cycle starting in the late spring until fall. The yellow flowers with chocolate stamens centers provide a fragrant cocoa scent.
The Chocolate Daisy flowers are edible and used for seasoning. 
Rich in nectar Chocolate Flower attract bees, butterflies and hummingbirds.
Berlandiera Lyrata is easy care plant, easy to grow, heat and draught resistant.
Chocolate Flower provide continuous color in borders, beds or rock gardens. Deadhead to promote blooming.
PLANT INFORMATION:
Plant Name: Chocolate Flower
Taxonomy: Berlandiera Lyrata
Life Cycle: Perennial
USDA Zones: 4 - 10
Height: 12 - 18 inches
Bloom Season: Mid spring to mid summer
Bloom Color: Yellow
Light requirement: Full sun
Soil Type: Adaptable to various soils, pH 6.1 - 7.8
Deer Resistant: Yes
Package includes: Chocolate Flower 25 Seeds
PLANTING GUIDE
Average Germ Time:
30 - 90 days
Depth:
Lightly cover seed
Sowing Rate:
2 - 3 seeds per plant
Moisture:
Keep seeds moist until germination
Plant Spacing:
15 - 18 inches
✅
 Start seed outdoors when the potential frost has passed.
✅
 Prepare the seedbed: remove all the weeds and t
ill the soil to a depth of 8 to 12 inches to make the soil loose.
✅

 Sprinkle Chocolate Daisy seeds over the soil and lightly cover.
✅

 Keep the Chocolate flower seeds moist until germination occurs.
✅

 Thin the seedlings to 18 inches apart when they are several inches in height.
✅

 In the fall, after blooming is finished, cut the entire plant back. So, each spring the crown grows larger and the plant can finally spread to about 24 inches and 18 inches height.
✅
As the bracts dry, the Chocolate Daisy seeds will ripen. Left alone to drop and reseed they will come up the next spring.
SHIPPING INFORMATION
Processing time 2-5 business days.

Estimated delivery time 3-9 days (depending on your location).
&nbsp
We're so sure that you will love our products here at Gardening Plants & Flowers, that we offer a 100% Satisfaction Guarantee. If you have any issues with your order, simply email us at support@gardening-plant.com and we'll do our GUARANTEED BEST to make things right for you.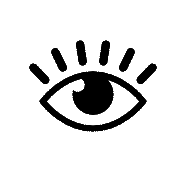 They were sprouting it was amazing.
I was amazed how quickly they started coming up from the ground .