PRODUCT DETAILS
Dwarf Sunflower seeds (Helianthus Annuus) are beautiful and easy to grow.
An adorable 1 to 2 ft. Dwarf Sunflower is early to bloom and perfect for containers or low summer fences.
Pollen-free flowers in orange and reddish brown colors, with dark centers is attracting butterflies and birds.
Sunflowers make an excellent cut flower for bouquets and floral arrangements as well. Grow Sunflowers along borders and fences, or in flower beds as a background plant.
PLANT INFORMATION:
Botanical Name: Helianthus annuus
Plant Dimensions:
18"–24" tall
Variety Information:
6"–10" diameter; yellow petals with a golden brown center.
Light Preferences:
Full sun
Bloom Period:
Summer to frost
Soil Type: Light, well-drained soil of low to moderate fertility.
Germination: 7-14 days at 70-75°F (21-24°C).
Attributes:
Attracts Pollinators, Cut Flower, Drought Tolerant, Good for Containers, Heat Tolerant
Package includes:
 Dwarf Sunflower Mix 
40 Seeds
SUNFLOWER PLANTING GUIDE:
Set the seeds indoors in a flat tray, 2 - 3 weeks before the last frost danger.

Mix together equal amounts of course sand and peat moss, fill the flats with the mixture and pour water over the mixture until it is thoroughly moistened.  

Plant sunflower seeds 1/2"deep, spaced 4 to 6 inches apart.
Seeds are slow to germinate at lower temperatures with optimal germination occurring at 70 F.

The soil temperature should be maintained at 70 to 75 degrees Fahrenheit.

Spray the soil with room-temperature water if it begins to dry.

They do not require a specific soil type, but they need direct sun.
Germination time is 2-3 weeks 

at 70-75°F.

After sunflower seedlings develop two to four leaves, they should be transplanted into 6-inch-diameter containers. 
SHIPPING INFORMATION
Processing time 2-5 business days.

Estimated delivery time 3-9 days (depending on your location).
&nbsp
We're so sure that you will love our products here at Gardening Plants & Flowers, that we offer a 100% Satisfaction Guarantee. If you have any issues with your order, simply email us at support@gardening-plant.com and we'll do our GUARANTEED BEST to make things right for you.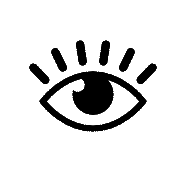 Really easy to grow and so gorgeous! This is my first time growing sunflowers, I'm very happy with them.
Seeds germinate fast. Over 90% germination rate. They truly are dwarf. Maybe 2 feet tall. But the flowers are tiny!
Around two months to bloom in the east coast summer.
Germination was better than I expected so I ended up with over a dozen sunflower seedlings. Even the smaller seeds had good germination and grew into healthy plants.
Very easy to grow. They grew very fast. The butterflies really liked them