PRODUCT DETAILS
Zinnias are colorful, annual flowers that are native to Mexico and Central America but are widely cultivated around the world for their beauty and hardiness. These flowers come in a variety of colors, including red, orange, yellow, pink, and white, and are often used in gardens, as border plants, or in floral arrangements.
Zinnias are easy to grow and require little maintenance, making them a popular choice for both experienced and novice gardeners. They thrive in full sun and well-draining soil and can be started from seeds or purchased as seedlings.
One of the most distinctive features of zinnias is their double-layered, daisy-like blooms, which range in size from small, button-like flowers to larger, more flamboyant blooms. Zinnias also attract butterflies and bees, making them a great addition to pollinator gardens.
Overall, zinnias are beautiful and versatile flowers that can add a burst of color and life to any garden or floral arrangement.
This shorter growing variety features a wide range of brilliant colors and double 1 inch round pompon-like blooms.
This Zinnia mix has shades of pink, yellow, white and red. 
They will blossom 6 - 8 weeks after sowing the flower seeds. 
PLANT INFORMATION:
Plant Name: Zinnia Elegans
Bloom Season:
Summer and fall
Light Preferences:
Full sun
Soil Type:
Well-drained, pH 6.0 - 6.5
Package includes: Zinnia Elegans Lilliput Mix 100 Seeds
PLANTING GUIDE:
Average Germ Time:
7 - 21 days
Depth:
Cover seed lightly with peat moss
Sowing Rate:
2-4 seeds per plant
Moisture:
Keep soil slightly moist, but not wet during germination
SHIPPING INFORMATION
Processing time 2-5 business days.

Estimated delivery time 3-9 days (depending on your location).
&nbsp
We're so sure that you will love our products here at Gardening Plants & Flowers, that we offer a 100% Satisfaction Guarantee. If you have any issues with your order, simply email us at support@gardening-plant.com and we'll do our GUARANTEED BEST to make things right for you.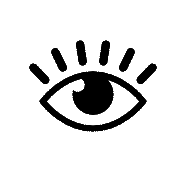 Very good quality seeds started to come up in less than a week.
These are the easiest flowers to grow anywhere. Take a seed, put it on some dirt, smush it into the ground with the pointy end of your shoe, walk away. That easy.
Almost every seed germinated and did so within a few days.
It takes a while to grow. Love the different-colored flowers! Will buy again
I love that this plant gives you a variety of color flowers. I was hesitant in purchasing because I thought they would grow. I planted early May and I'm loving the outcome.