PRODUCT DETAILS
Asparagus fern is an easy-to-grow houseplant with lacy foliage that resembles something between a lightweight fern and the top of an asparagus.

They need bright indirect light, without full sun. Insufficient light will result in yellow needles that drop. They prefer rich, slightly acidic well-drained soil and produce large, tuberous roots that can become pot bound quickly.
If pruning is necessary, cut stems all the way back to the root rather than just shortening them.
These decorative vines will grow up to 10 feet with support, or they can be kept to a more compact size by regularly removing the tips from new growth.
Tiny, inconspicuous white flowers in the summer are followed by clusters of small, black berries.
The fruit (berries) of this plant are toxic and should not be eaten.
PLANT INFORMATION:
Plant Name: Asparagus Fern
Family: Asparagaceae
Region Of Origin:
 South Africa
Life Cycle: Perennial
Hardiness Zone:
 9b, 9a, 10b, 10a, 11b, 11a
Recommended Propagation Strategy: Division
Fruit Color: Black Green Fruit
Type: Berry Fruit
Leaf: Evergreen
Germination:
Seeds
 usually take 21-45 days to sprout.
Germination Rate: 67%
Light: Partial Shade (Direct sunlight only part of the day, 2-6 hours)
Soil Texture: High Organic Matter
Soil pH: Acid (<6.0)USDA
Package includes: Asparagus Fern 20 Seeds
PLANTING GUIDE:
Start planting Asparagus Fern seeds indoors 6-8 weeks before the last frost.
Pre-soaking the seeds in lukewarm water 24 hours before planting can help speed germination.
Soak the seeds in lukewarm water, overnight before sowing them indoors ½" deep in a tray or in pots. Maintain the temperature in the planting medium at 70°-80° until germination, which takes from 4 to 8 weeks.

They grow best in bright, indirect light without any full sun. 
SHIPPING INFORMATION
Processing time 2-5 business days.

Estimated delivery time 3-9 days (depending on your location).
&nbsp
We're so sure that you will love our products here at Gardening Plants & Flowers, that we offer a 100% Satisfaction Guarantee. If you have any issues with your order, simply email us at support@gardening-plant.com and we'll do our GUARANTEED BEST to make things right for you.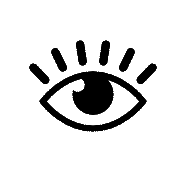 Can't wait for them to grow.
It's been a couple of months now since I planted it in a pot and it's still healthy and growing!
It's such a pretty little fern. It is growing so nicely.
Planted all 20 seeds. So far only one came up.. Waiting for more.. The one that did come up was gorgeous!
Worked perfect. Every single one sprouted