PRODUCT DETAILS
Chocolate Cherry (Helianthus Annuus) - Sunflower "Chocolate Cherry" flowers produces blooms from 5 - 10 inches in diameter.
Pollen-free flowers in reddish brown colors, with dark centers are attracting butterflies and birds.
Sunflowers make an excellent cut flower for bouquets and floral arrangements as well. Grow Sunflowers along borders and fences, or in flower beds as a background plant.
PLANT INFORMATION:
Botanical Name: Helianthus annuus
Variety: Sunflower Chocolate Cherry
Life Cycle: Annual
Plant Dimensions:
60 - 72 inches tall
Blooms Color:
 Reddish brown with chocolate center
Blooms Size:
 F
rom 5 - 10 inches in diameter
Light Preferences:
Full sun
Bloom Period:
Summer to frost
Soil Type: Moist, fertile, pH 5.5 - 6.2
Depth: 1/2 inch
Germination: 7-15 days at 70-75°F (21-24°C).
Moisture: Keep seeds moist until germination
Plant Spacing: 24 inches
Attributes:
Attracts Pollinators, Cut Flower, Drought Tolerant, Good for Containers, Heat Tolerant
Package includes:
 Sunflower
Chocolate Cherry
Mix 
40 Seeds
SUNFLOWER PLANTING GUIDE:
Sow seeds after the last frost directly into the garden as sunflowers do not like to be transplanted.
To help germination soak seeds overnight, but the first thing in the morning is to sow them.
Sow seeds in full sun into a well-worked soil 1/2 inch deep and 4 to 5 inches apart. Sunflowers need 6-8 hours of direct sunlight per day.
Press soil firmly over seeds and keep moist until germination occurs in 8 to 10 days.
Most sunflowers germinate when soil has reached 70 to 85 degrees F. 
STARTING EARLY INDOORS
Start seeds several weeks before the last frost date.
Sow seeds 1/2 inch deep in individual pots in a well-drained starting mix. The narrow end of the seed is where roots will emerge, so putting this end down saves the plant from having to right itself in the ground.
Keep seeds moist and provide a strong light source until ready to plant outside only when night temperatures have reached 50-55°F (10-13°C).
Transplant seedlings carefully into the garden in full sun, without disturbing the roots or as little as possible, at 12 inches apart, so plants will have plentiful room to grow.
Sow in succession every 1-2 weeks or plant several varieties with various days of maturation for a continuous harvest.

SHIPPING INFORMATION
Processing time 2-5 business days.

Estimated delivery time 3-9 days (depending on your location).
&nbsp
We're so sure that you will love our products here at Gardening Plants & Flowers, that we offer a 100% Satisfaction Guarantee. If you have any issues with your order, simply email us at support@gardening-plant.com and we'll do our GUARANTEED BEST to make things right for you.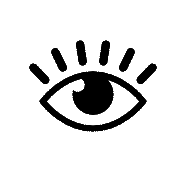 I've never tried to grow sunflowers before, but I saw these and thought I would give it a go. I planted a total of 11 seeds and 6 have produced.
I can confirm that I did get genuine black/dark reddish-brown sunflowers! They didn't grow to be particularly big, but I did get some blooms that matched the picture on the packet.
Excited to plant these seeds!
They are in full bloom now and so pretty. I'll be getting more for next year and planting then around the yard.