PRODUCT DETAILS
Extra large Bamboo plant stand is perfect for organizing your houseplants and flowers. This plant stand offers ample room for multiple plants, allowing them to soak up plenty of sunlight and grow to their fullest potential.
The plant rack is crafted from solid bamboo, is durable and has strong capacity, and has a glossy finish surface.
The bamboo shelf's overall size is 35 x 7.7 x 48 inches (88 x 19 x 121cm) (L x W x H). Each tier can hold up to 20 lbs (9kg), and the middle shelf can hold 30 lbs (13kg). The plant shelf features hollow-out laminate, which is better for ventilation.
SPECIFICATIONS:
Item Type:
Plant Stand
Material:
Bamboo
Color:
 Light Golden
No. of Tiers:
9 Tier 
Product Dimension:
35 x 7.7 x 48 inches (88 x 19 x 121cm) (L x W x H)
Weight Capacity:
- Tiers on the sides: 22 lbs (10kg) each
- Middle Tiers: 33 lbs (15kg) each
- Bottom Tier: 44lbs (20kg)
- Pot Diameter: 6.5" (16cm)
Package includes:
1 x Bamboo Plant Shelf
1 x Installation Guide
1 x Screws (set)
Note: Heavier pots are suggested to be put on lower shelves.
WE SHIP WORLDWIDE
Ready to ship in 3-5 business days.
The Estimated Delivery Time is 7-10 Business Days within USA and 2-6 Weeks Worldwide.
&nbsp
We're so sure that you will love our products here at Gardening Plants & Flowers, that we offer a 100% Satisfaction Guarantee. If you have any issues with your order, simply email us at support@gardening-plant.com and we'll do our GUARANTEED BEST to make things right for you.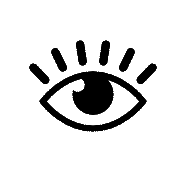 It is well made and it is really sturdy. The bamboo color goes perfectly with the furniture in the room.
I like it very good bamboo material, it was not very difficult to assemble but you have to be patient and follow the instructions and bring all the screwdriver now to enjoy it. I recommend it.
Very nice plant stand, solidity to test in time. I struggled a bit to assemble but it is a beautiful piece of furniture.
Very attractive! Easy enough to build if you follow instructions.