PRODUCT DETAILS
Alcea rosea, the common Hollyhock, is an ornamental plant in the family Malvaceae.
Alcea Rosea Hollyhocks come in a wide variety of colors: blue, pink, purple, red, white, yellow and even black. The tall spikes are covered with blooms from top to bottom. Hollyhock leaves are large, coarse and palmate in shape.
Hollyhock is a biennial plant in many climates, meaning they grow leaves the first year and flower, seed, and die the next.
However, depending on their growing conditions, hollyhocks may keep coming back as short-lived perennials.

PLANT INFORMATION:
Plant Name: Hollyhock
Family: Rosea
Variety: Alcea Rosea Mix
Life Cycle: Biennial (Perennial in zones 6 – 8)
USDA Zones: 3 - 9
Bloom Start to End: Early Summer - Late Summer

Plant Height: 5 ft - 6 ft
Plant Width: 24 in - 3 ft
Bloom Size: 4 in
Light Preferences: Full sun
Plant Spacing: 18-36 inches
Package includes: Hollyhock Mix 50 Seeds 
The mix varieties include a wonderful mix of pink, red, yellow, white, and rose. 
Find here -> How To Grow Hollyhock From Seeds
SHIPPING INFORMATION
Processing time 2-5 business days.

Estimated delivery time 3-9 days (depending on your location).
&nbsp
We're so sure that you will love our products here at Gardening Plants & Flowers, that we offer a 100% Satisfaction Guarantee. If you have any issues with your order, simply email us at support@gardening-plant.com and we'll do our GUARANTEED BEST to make things right for you.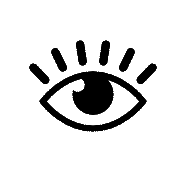 Haven't planted yet but got tons of seeds so I hope they come up.
Seeds easy to plant/ scatter waiting to see green next year.
It sprouted 3 days after but I planted it at the wrong time (summer here in Az) so they all died. But i'll keep on trying, i still have seeds left. All in all, it's good and I highly recommend this to all Hollyhock lovers.
They came up fast and nice plants at the end.
Excelent product. Perfect. Thanks.