PRODUCT DETAILS
Bunny Tails (Lagurus ovatus) - this lovely annual is excellent for cutting and preserving. This ornamental grass commonly known as both Bunny Tails and Hare's Tail is compact and soft like a little rabbit tails.
In the fall, the Bunny Tails turn to rich tan and dry out beautifully on the plant. Bunny tail grass looks perfect in a vase as home decoration. It is also used by florist for bouquets and arrangements. 
Outdoors, dried Bunny Tails make splendid winter accents.
PLANT INFORMATION:
Plant Name: Bunny Tails
Variety: Lagurus ovatus (Rabbit Tail Grass)
Life Cycle: Annual
USDA Zones: 4 - 10
Height: 12 - 24 inches
Width: 12 inches
Foliage Color: Green
Flower Color: Cream
Growth Rate: Moderate
Soil Requirement: Sandy
Light preferences: Full sun
Moisture Requirements: Needs well drained soil
Package includes: Bunny Tails 100 Seeds 
PLANTING GUIDE:

Temperature: 68 - 72F
Average Germ Time: 10 - 12 days
Light Required: Yes
Depth: Cover seeds lightly
Sowing Rate: 4 - 6 seeds per plant
Moisture: Keep seeds moist until germination
Plant Spacing: 10 - 12 inches / 25 - 30cm

HOW TO GROW BUNNY TAILS FROM SEEDS?
✅ Start the ornamental Bunny Tails grass seeds indoors in early spring for transplanting out once temperatures are warm.
✅ Press the seeds into the soil and lightly cover.
✅ Maintain moisture for successful germination.
✅ For areas with a long growing season, you can directly sow Hare's Tail grass seed directly outside.
✅ In the early spring, prepare a seedbed by loosening the soil and raking it to a fine tilth, and press the ornamental grass seeds into the soil and lightly cover.
✅ Plant it in full sun, water throughout the growing season, and watch it fill your garden with bobbing, fluffy blooms.
SHIPPING INFORMATION
Processing time 2-5 business days.

Estimated delivery time 3-9 days (depending on your location).
&nbsp
We're so sure that you will love our products here at Gardening Plants & Flowers, that we offer a 100% Satisfaction Guarantee. If you have any issues with your order, simply email us at support@gardening-plant.com and we'll do our GUARANTEED BEST to make things right for you.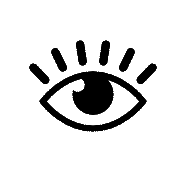 Easy to sow, high germination rate.
I live in Western Washington and these grew well from seed! I started a bunch indoors then planted them out but I think May was a little early because I did loose quite a few but the germination rate for these seeds where great! It's nice to have something different in the garden! I would definitely buy these again!
Seeds sprout and grew into clumps. Too bad my growing season is short and the plants were killed early in September frost. Will try again next year and start early indoors.
These guys come up very delicate and can be hard to grow, but it's well worth the effort to give them a try.
I brought these thinking grass so easy to grow. I am a fair to better than average gardener. I was able to get many a dozen of these ting seeds to grow. I have put a clump together but I am afraid to put it in the yard. Luckily, the grass that has only grown to less than a foot looks so good inside with my Mellon vines.