PRODUCT DETAILS
The colorful Cleome Hassleriana Queen Mix - annual flowering plant can re-seed dropping its own flower seeds. Once you have them in your garden will come back the following spring.
Known also as Spider Flower, the 4 - 6 inch airy blooms are excellent for cutting.
The attractive Spider Flower is a nice addition to annual beds, can be combined with perennials in mixed beds, or used in a mass planting for an amazing color effect: cherry-rose, vivid pink, clear white, and soft violet.
PLANT INFORMATION:
Plant Name: Cleome
Variety: Cleome Hassleriana Queen Mix
Life Cycle:
 Annual
USDA Zones:
 3 - 10
Height:
 36 - 42 inches
Bloom Season:
 Summer and fall (f
rom June until frost)
Bloom Color:
 Mix
Environment:
 Full sun
Soil Type:
 Moist, well-drained, pH 6.6 - 7.5
Package includes: Cleome Hassleriana 500 Seeds
PLANTING GUIDE:
Temperature: 68F
Average Germ Time: 10 - 21 days
Light Required: Yes
Depth: Do not cover
Sowing Rate: 2 - 3 seeds per plant
Moisture: Keep moist until germination
Plant Spacing: 18 inches

Indoors: setup seeds on the surface of moistened, sterilized seed starting mix in pots - cover with a light layer of soil, no more than 1/4 inch deep, as they need light to germinate. Then place pots in zip-top plastic bags inside the refrigerator for 2 weeks. After that move pots to bottom heat and maintain soil temperature at 21-25°C (70-75°F) until germination.
✅ Sow the Cleome seeds directly in the garden after danger of frost has passed and the soil temperature has warmed. The soil temperatures should be 70 to 75° F. 
✅ 
Do not cover the flower seeds, but firmly press them into the soil ¼ inch deep.

✅ 
Compost can help, is a great form of organic matter with a good balance of nutrients and an ideal pH level, it can be added to your planting area at any time. 
Keep the Cleome seeds moist until germination occurs and then water regularly to provide a great start for this prolific bloomer.
✅ 
Thin Cleome flower plants to stand 8 inches apart when plants are 1 to 2 inches high. Thin again to 2 feet apart when plants are established.
✅ 
Keep soil evenly moist but not wet.
✅ 
Remove plants after they are killed by heavy frost in fall to avoid disease issues the following year.
SHIPPING INFORMATION
Processing time 2-5 business days.

Estimated delivery time 3-9 days (depending on your location).
&nbsp
We're so sure that you will love our products here at Gardening Plants & Flowers, that we offer a 100% Satisfaction Guarantee. If you have any issues with your order, simply email us at support@gardening-plant.com and we'll do our GUARANTEED BEST to make things right for you.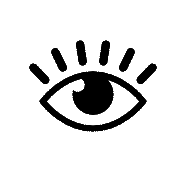 I planted this back in the spring and by summer I had cleome blossoms everywhere. There was a mixture of colors, pink, white and purple. Very nice.
Easy to sprout. I can't wait to see the flower in full bloom.
Started in pots outside - kept moist and had very good success. The flowers should be beautiful when done growing.