PRODUCT DETAILS
Black Hollyhock (Alcea Rosea Nigra) is a self-seeding biennial, 5-6' tall that has a large, dark red single flower, almost black.
These showy funnel shaped flowers are wonderful for landscaping and ornamental gardens. Hollyhock Nigra make a stunning display and a unique source of color for the flower garden. The flowers are good for cutting.
Black Hollyhock plant is attractive to bees, butterflies and birds.
Alcea Rosea Nigra is an easy to grow from seed; it will self-seed if flower stalks are left in place.
PLANT INFORMATION:
Plant Name: Hollyhock
Variety: Hollyhock Nigra Alcea Rosea
Life Cycle:
 Biennal, 
Perennial
Height:
4-6 ft. (1.2-1.8 m)
Spacing: 9-12 in. (22-30 cm)
Bloom Color:
 Dark purple/ Black
Blooming Time: Mid Summer/Late Summer/Early Fall
Environment:
Full sun to partial shade
Tolerates most pH levels:
- pH 6.1 to 6.5 (mildly acidic)
- mph 6.6 to 7.5 (neutral)
- ph 7.6 to 7.8 (mildly alkaline)

Water: Medium water needs; Water regularly; Do not overwater.
Package includes: Black Hollyhock 10 Seeds
PLANTING GUIDE:
✅ 
Start Black Hollyhock seed outdoors after the last spring frost or in late summer for blooming the following year.
✅
 Choose a sunny spot with partial shade and well drained soil. 
✅
 Prepare a bed for planting:  
After weeding the bed, work a 3-inch-thick layer of composted manure into the top 8 inches of soil. Break up compacted areas and till the soil thoroughly.
✅
 Sow the black hollyhock seeds on the surface of the soil. Cover seeds lightly with loose soil no more than 1/8 inch thick. Sow the seeds in groups of three, 18 to 24 inches apart.
✅
 Water the bed after sowing; keep the soil moist until germination. Allow the surface of soil to dry slightly between waterings.
✅
 Germination occurs in 10 to 14 days. 
✅
 Keep the most robust black hollyhock seedling and pinch the rest off at ground level.
Water the black hollyhocks weekly to a 3-inch depth during the hot summer months at the base of the plant. Spraying water onto the leaves may cause rust (a fungal infection).
✅
 Cut off all affected leaves and stems and discard them into a green waste can.
If you want to prevent self-sowing, deadhead the plants regularly. 
SHIPPING INFORMATION
Processing time 2-5 business days.

Estimated delivery time 3-9 days (depending on your location).
&nbsp
We're so sure that you will love our products here at Gardening Plants & Flowers, that we offer a 100% Satisfaction Guarantee. If you have any issues with your order, simply email us at support@gardening-plant.com and we'll do our GUARANTEED BEST to make things right for you.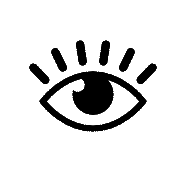 All the seeds germinated well.
I immediately planted them as directed. Today, I see that they are already popping up out of the ground. It's been just a week. This is great..
I have three plants from the hole package that actually popped up.
I have just planted my seeds and won't know what a to review till they grow! I'm get back to ya later! I did receive the seeds quickly.