PRODUCT DETAILS
Morning Glory (Ipomoea Purpurea) seeds - two options - Purple (Ipomoea Purpurea Grandpa Ott's) and Mix (Glory mixed colors).
The flower seeds can be started directly outside in the spring. 
Self-seeding hardy annual plants grow vines of over 15 feet long.
Deep purple flowers with red stars and pink shades.
PLANT INFORMATION:
Plant Name:
Morning Glory
Variety
: 
Ipomoea Purpurea
Life Cycle: Annual
Bloom Season:
Summer through fall
Bloom Color:
 P
urple, Mixed colors
Environment:
Full sun to partial shade
Soil Type:
 Regular
, pH 6.1 - 7.8
Package includes: Morning Glory 50 Seeds
MORNING GLORY PLANTING GUIDE:
Average Germ Time:
7 - 21 days
Sowing Rate:
6 - 8 seeds per foot
Moisture:
Keep seed moist until germination
Plant Spacing:
Thin to 12 inches
Plant seeds outdoors after the last frost once the ground has warmed to about 64°F (18°C).
Or start 

the 

seeds

 indoors about 4-6 weeks before the last frost in your area. 

Plant in moderately fertile, well-drained soil.
Choose a site that is sheltered from strong, drying winds.
Give them a fence, lattice, or trellis to climb.
Seeds can be slightly chipped and soaked in warm water for 24 hours before planting for better results. Or soak seed in a half water and half hydrogen peroxide

24 hours before planting. 

Germination rates are improved by filing down the seeds just enough to break the coat, then soaking them for 24 hours before planting. This encourages them to send out a root (it looks like a little worm). 
Cover lightly with ¼-inch of soil. Space seeds about 6 inches apart.
Water thoroughly at planting.
Seedlings should appear in about 7-21 days.
Be careful as Morning glories have a tendency to heavily reseed if the seed pods are not removed after flowering. For best results only allow a select number of pods to ripen that you plan to harvest for seed.
Please note: The Arizona Department of Agriculture prohibits the sale of any plant in the genus of Ipomoea, which includes Morning Glory flower.
If you live in Arizona, please do not buy Morning Glory seeds.
SHIPPING INFORMATION
Processing time 2-5 business days.

Estimated delivery time 3-9 days (depending on your location).
&nbsp
We're so sure that you will love our products here at Gardening Plants & Flowers, that we offer a 100% Satisfaction Guarantee. If you have any issues with your order, simply email us at support@gardening-plant.com and we'll do our GUARANTEED BEST to make things right for you.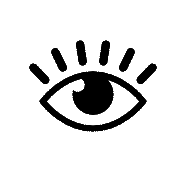 These took a while to come in, but after they arrived I planted them. Every seed grew. They are amazing and beautiful.
Lovely flowers, germinate well, grow quickly, sturdy
Too early to say how they will bloom, but so far, so good.
Seeds grow and are sprouting quickly.
They sprout fast and grow well. I would like to tell all that the seeds I got are very good.