PRODUCT DETAILS
Plastic Trellis Plant Clips Support for vegetables and flowers with quick release design, made of PP material.
FEATURES:
✅ The vine clips are super light and do not weigh the plant down. These plant support clips are durable and reusable.
✅ The ventilated design facilitates air circulation and helps to reduce the risk of fungal disease.
✅ Easily clips to trellising twine and doesn't slip.
✅ Great support for beans, tomatoes, cucumbers, peppers, melons, and other vine crops, flowers, and plants with a stem small enough to fit the stake in the 1" diameter hole.
SPECIFICATIONS:
Item Type: Plant Support Clips
Material: Plastic
Color: White
Size: 1.18" x 1.18" x 0.39" (30mm x 30mm x 9mm)
Package includes: 50pcs or 100pcs Plant Support Clips 
WE SHIP WORLDWIDE

Ready to ship in 3-5 business days.
The Estimated Delivery Time is 7-10 Business Days within US and 2-6 Weeks Worldwide.
[SKU: CJJZGJYL00106]
&nbsp
We're so sure that you will love our products here at Gardening Plants & Flowers, that we offer a 100% Satisfaction Guarantee. If you have any issues with your order, simply email us at support@gardening-plant.com and we'll do our GUARANTEED BEST to make things right for you.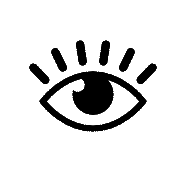 I saw these on a gardening video and decided to buy some. Glad I did, super easy to use and not expensive at all. I definitely recommend them for growing tomatoes and/or any vine type vegetables.
These are pretty good. A little difficult in some cases to get the string caught in the claw and pretty much only good one season as the sun makes them brittle but all in all, I will keep buying them.
These are the perfect clips for my climbing veggies. We have used them on tomatoes and cucumbers so far and they work great. They don't don't dig into the plants and they hold firm to the string. Very easy to attach and move later if needed.
Perfect for trellising peas, grape vine, hops, pole beans, honeysuckle vine. Anything that needs support! They snap shut with 2 fingers. They open easily, they're reusable. Especially great for training vines to attach to cattle panels.