PRODUCT DETAILS
Bird Of Paradise Flower - Strelitzia Reginae - is a perennial plant native to South Africa that belongs to family Strelitziaceae.
Outdoors, Strelitzia enjoys light, with six to eight hours of direct sunlight, or bright light indoors; free-draining soil with a little eco-friendly fertilizer or garden compost every 3 months throughout growing up period.
Put the plant in a sunny place, far from drafts. Will certainly tolerate very little shadow.
Indoors, the bird of paradise can be grown in a container with drainage holes and a freely draining potting mix for houseplants. This plant thrives and flowers best in a humid atmosphere, such as in a greenhouse.
Keep the plant indoors during the winter and move outside in the summer. Move the pot outdoors slowly for short periods of time each day, and let the Bird of Paradise adapt or the plant can get sunburned.
PLANT INFORMATION:
Bloom Season:
Fall through spring
Light Preferences:
Full sun to partial shade
Soil Type: Moist, well-drained
Package includes: Bird Of Paradise 5 Seeds
PLANTING GUIDE:
Average Germ Time:
42 - 63 days
Sowing Rate:
1 - 2 seeds per plant
Moisture:
Keep moist until germination
Plant Spacing: 24 inches
The germination of bird of paradise seeds is slow, so be patient.
SHIPPING INFORMATION
Processing time 2-5 business days.

Estimated delivery time 3-9 days (depending on your location).
&nbsp
We're so sure that you will love our products here at Gardening Plants & Flowers, that we offer a 100% Satisfaction Guarantee. If you have any issues with your order, simply email us at support@gardening-plant.com and we'll do our GUARANTEED BEST to make things right for you.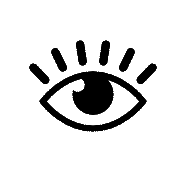 I followed the instructions. I planted all of the seeds, hoping it will sprout
Im soo looking forward to seeing these grow, ive never had the seeds soo this is a new experience !!!
I usually have pretty good luck with growing plants, but still haven't had any of the sprout. That being said, it's only been about 6 weeks, and the package said it can take several months. We'll see.
I followed the instructions. I planted all of the seeds, two of it sprouts and more to come.
5 seeds were included. 2 of the 5 germinated, although all were handled & cared for per instructions. 2 stars for 2 germinated.