PRODUCT DETAILS
Four O'Clock (Mirabilis Jalapa Mix) is a colorful and fragrant plant easy to grow from seed. The flowers may be shades of red, rose, pink, yellow, white or striped.
Mirabilis Jalapa grow approximately 36 inches, have oval lance shaped leaves and trumpet shaped flowers. 
Four O'Clocks, so named because the blooms open in the afternoon, release a rich fragrance that make it a wonderful addition to garden!

PLANT INFORMATION:
Plant Name: Four O'Clock
Taxonomy: Mirabilis Jalapa
Life Cycle: Perennial
USDA Zones: 8 - 10
Height: 18 - 36 inches
Bloom Season: Summer
Bloom Color: Mix
Environment: Full sun to partial shade
Soil Type: Well-drained, pH 6.2 - 7.2
Deer Resistant: Yes
Package includes: Four O'Clock Mirabilis Jalapa 40 Seeds


PLANTING GUIDE:
Temperature: 
65 - 75F
Average Germ Time: 
10 - 14 days
Light Required: 
Yes
Depth: 
1/4 inch
Sowing Rate: 
2 seeds per plant
Moisture: 
Keep seeds moist until germination
Plant Spacing: 
12 - 24 inches
Sow seeds directly outdoors in full sun or partial shade, after the danger of frost has passed. Prepare the garden site by loosening the soil (ordinary soil). Sow 3-4 seeds in a group, spaced 12 inches apart. Barely cover. Keep the soil moist, until germination take place in about 10 - 14 days. Mirabilis roots are tuberous and can be divided in early spring.  
Caution: Four O'Clock flower seeds are poisonous.
SHIPPING INFORMATION
Processing time 2-5 business days.

Estimated delivery time 3-9 days (depending on your location).
&nbsp
We're so sure that you will love our products here at Gardening Plants & Flowers, that we offer a 100% Satisfaction Guarantee. If you have any issues with your order, simply email us at support@gardening-plant.com and we'll do our GUARANTEED BEST to make things right for you.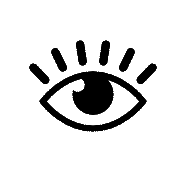 I planted these seeds a week ago and cant wait to see what comes up.
Happy with how they sprouted. I know it will be next year before they are showy because I planted them so late this year.
These seeds did not take long to germinate and grow. Where I live, I can cover with mulch to protect from the frost. So far, I've only gotten 1 bloom. But I know more are to come. Very healthy and happy plant.