PRODUCT DETAILS
The annual Ice Plant (Livingstone Daisy) native to South Africa grows well in a hot, dry environment.
It looks great along walkways by creating colorful carpets all summer long. 
Livingstone daisies have succulent leaves up to 3 inches long. Flowers have dark centers and are colored pink, white, purple, lavender, crimson, or orange. Plants grow up to 8 inches high and spread to 12 inches wide.

The red/purple fruit is edible with a sweet/salty taste.
Deadhead flowers regularly to prolong flowering. Deadheading daisies not only improves their overall appearance, but will also inhibit seed production and stimulate new growth, which encourages additional blooms. By deadheading regularly, you can extend the flowering season.
Livingstone Daisy attracts bees and other pollinators.
PLANT INFORMATION:
Plant Name: Ice Plant
Taxonomy: Livingstone Daisy
Bloom Season:
Early summer to late summer
Light Preferences:
Full sun
Soil Type:
Dry, well-drained soil, not fussy about soil type or pH
Package includes: Ice Plant 400 Seeds
PLANTING GUIDE:
Average Germ Time:
7 - 21 days
Moisture:
Keep seeds moist until germination
Sow outside: 1 - 2 weeks before your last frost date. In mild climate, sow later summer to fall for blossom in winter and spring.
Sow inside: 6 - 8 weeks before last frost in your region. Sow seed in cell packs or flats, using a sterile packaged seed starting mix. Press the seeds into soil, do not cover. Seed spacing: a group of 3 seeds every 10". Keep soil moist at 70° F., germination time is 7-28 days. Seeds are very tiny and germinate best in darkness. Cover seed tray with black plastic until seedlings emerge. Transplant seedlings once they are 2 inches tall and space them 12 inches apart. Apply a slow-release fertilizer when transplanting. 
SHIPPING INFORMATION
Processing time 2-5 business days.

Estimated delivery time 3-9 days (depending on your location).
&nbsp
We're so sure that you will love our products here at Gardening Plants & Flowers, that we offer a 100% Satisfaction Guarantee. If you have any issues with your order, simply email us at support@gardening-plant.com and we'll do our GUARANTEED BEST to make things right for you.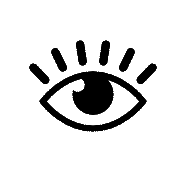 Well seeds sprouted quick. We'll see if I get flowers,…too soon to tell. So far so good!
Not too many have sprouted. I planted half the pack and got maybe 2-3 sprouts. I don't think it is a product issue as it is the one who is growing the plants!