PRODUCT DETAILS
Ox-Eye Sunflower or the False Sunflower (Heliopsis Scabra Summer Sun) is native from North America.
Heliopsis flowers are 3 inches in size and have long stems which make them good for cutting to display in a vase.
The Ox-Eye Sunflower plant may require staking, especially when grown in very rich garden soil.
Heliopsis Scabra plants should be divided in early spring every 4 - 5 years.
Heliopsis Helianthoides flowers are attractive to pollinators.
False Sunflower Heliopsis will do well even on heavy clay soil where other flowers do not grow properly.
PLANT INFORMATION: 
Plant Name: Ox Eye Sunflower
Variety:
Heliopsis Scabra Summer Sun
Bloom Season:
Summer and fall
Light Preferences:
Full sun
Soil Type:
Well-drained, pH 5.8 - 6.8
Package includes: 
Ox Eye Sunflower 100 Seeds
PLANTING GUIDE:
Average Germ Time:
14 - 21 days
Depth:
Do not cover the seed but press into the soil
Sowing Rate:
3 - 4 seeds per plant
Moisture:
Keep seed moist until germination
Plant Spacing:
24 - 36 inches
Indoor Planting
Start 
False Sunflower Heliopsis 
seeds indoors 6-8 weeks before the expected last frost.
Use a sterile starter mix and press lightly the Ox Eye seeds into the soil.
Keep the soil moist, but not wet until germination.
Average germination occurs in 21-28 days at 65 to 70°F.
You can also sow Heliopsis Helianthoides seeds directly outdoors 
into a prepared bed ⅛ in. deep in groups of 3-4 seeds, spaced 18-24 in when the temperatures have consistently warmed up. Find more here
SHIPPING INFORMATION
Processing time 2-5 business days.

Estimated delivery time 3-9 days (depending on your location).
&nbsp
We're so sure that you will love our products here at Gardening Plants & Flowers, that we offer a 100% Satisfaction Guarantee. If you have any issues with your order, simply email us at support@gardening-plant.com and we'll do our GUARANTEED BEST to make things right for you.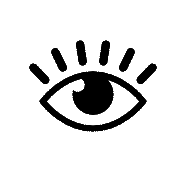 Love this. So many bloomed! Gorgeous.
Easy to grown just not seeing flower yet.
Have already sown seeds and had good germination! Very satisfied!
They are growing, no blooms yet, but plants look good.
I am so delighted. I planted the seeds only five days ago. Most have already sprouted. I can't wait to see the display we will have in a few months.