PRODUCT DETAILS
Arabis Spring Charm (Arabis Biepharophylla) creates a brilliant display of magenta colored flowers that grow in small masses. The flowers are sweetly fragrant.
Arabis loves moist climate which help spreading and spilling over rock gardens.
In moist conditions, arabis throws air roots that transplant quite easily.
Rock Cress ground cover plants are drought tolerant once established, and they require good drainage, particularly in the winter months.
After blooming, trim the Spring Charm Rock Cress in order to maintain a bushy, compact habit. For a second bloom, cut the spent blossoms.
Arabis Spring Charm looks good in the winter months as it remains evergreen.
Arabis Wall Rock Cress will drop its flower seeds forming new ground cover plants the following spring. 
Plant Name: Arabis Spring Charm
Taxonomy: Arabis Blepharophylla
Life Cycle: Perennial
USDA Zones: 5 - 9
Height: 6 inches
Width: 12 inches
Bloom Season: Late spring
Bloom Color: Carmine
Light Preferences: Full sun
Package includes: Arabis Spring Charm 100 Seeds
PLANTING GUIDE:
Temperature: 68F
Average Germ Time: 21 - 28 days
Light Required: Yes
Depth: Do not cover the seed but tightly press into the soil
Soil Type: Well-drained, pH 6.2 - 7.2
Moisture: Keep seeds moist until germination
Plant Spacing: 8 inches
Sow Arabis Spring Charm - ground cover seed - indoors 8 - 10 weeks before transplanting and before the last expected frost date. Use starter trays filled with potting soil. 
Press the Rock Cress seeds into the soil and thinly cover with peat moss to help retain moisture (you should still be able to see the seed through the peat moss).
Bottom water or mist spray. Keep the soil moist but not wet at 68°F
Arabis seed needs light to germinate. Transplant into the garden 8 inches apart after frost danger has passed. Before transplanting, harden the plants for 10 - 14 days in a protected area outside. 
After last expected frost has passed, Rock Cress seeds can be directly sown into a prepared seedbed outdoors.
These flowering ground cover plants should be trimmed lightly immediately after blooming. This encourages a thick mounding habit.
SHIPPING INFORMATION
Processing time 2-5 business days.

Estimated delivery time 3-9 days (depending on your location).
&nbsp
We're so sure that you will love our products here at Gardening Plants & Flowers, that we offer a 100% Satisfaction Guarantee. If you have any issues with your order, simply email us at support@gardening-plant.com and we'll do our GUARANTEED BEST to make things right for you.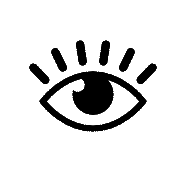 Excited to have received these seeds quickly. Will update my review upon germinating the seeds.
Just planted the seeds a week or so ago and they are really looking great.
Many plants emerged but they are still tiny.
Almost all my seeds are growing.
High level of germination, I love them!