PRODUCT DETAILS
Crovarese Tomato is a popular Italian tomato variety that is known for its rich, sweet flavor and meaty texture. It is an indeterminate type of tomato, which means that it continues to grow and produce fruit throughout the growing season.
The tomatoes are typically medium to large in size, with a slightly flattened shape and a deep red color when ripe. They are often used for making sauces, canning, and roasting, but they are also delicious when eaten fresh in salads or on their own.
PLANT INFORMATION:
Plant Name: Crovarese Tomato
Taxonomy: Solanum lycopersicum
Plant Type: Indeterminate 
Light preferences: Full sun
Matures: 70 days
Plant Height: 40-60 Inches
Plant Spacing: 24 - 36"
Fruit Size:
 0.5 to 0.75 Oz red grape tomatoes 
Color: Red, with streaks of orange and yellow
Package includes: Tomato Crovarese 100 Seeds
PLANTING GUIDE:
- Start Indoors: 3-6 weeks before the last frost
- Sow seeds ¼" deep
- Germination: 7-21 Days
- Keep the soil moist at 70-75°F
- When seedlings emerge, provide plenty of light on a sunny windowsill or grow seedlings 3-4 inches beneath fluorescent plant lights turned on 16 hours per day, off for 8 hours at night. Raise the lights as the plants grow taller. 
- Plant Outdoors: 24-36" apart. Tomatoes are sensitive to freezing temperatures, so wait to transplant outdoors until the soil is warm. 
Seedling plants require hardening off before being transplanted into the garden. This involves acclimatizing the young plants to outdoor conditions by gradually exposing them to a protected area outside for a week. During this process, it is important to shield the plants from strong winds and direct sunlight.- Tomatoes need full sun and warm, well-drained soil.
SHIPPING INFORMATION
Processing time 2-5 business days.

Estimated delivery time 3-9 days (depending on your location).
&nbsp
We're so sure that you will love our products here at Gardening Plants & Flowers, that we offer a 100% Satisfaction Guarantee. If you have any issues with your order, simply email us at support@gardening-plant.com and we'll do our GUARANTEED BEST to make things right for you.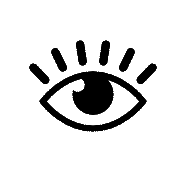 Arrived timely and sprouted quickly.
Once planted, they all sprouted within a few days and are growing well.
They sprouted just fine and are growing now.
Seeds came quickly. Won't know how they grow or taste until next summer.
Started these seeds and inside.. took them to the green house and they are growing but very slow.