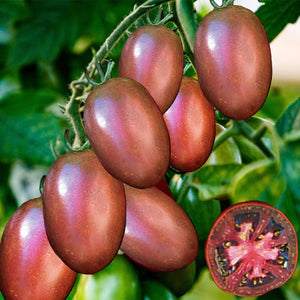 PRODUCT DETAILS
Indeterminate. Purple tomatoes, oval in shape with a tasty, sweet and savory flesh (Solanum lycopersicum) very productive. The fruits grow up to 3-4 inches long.
NOTE: This tomato variety will do well in areas with a little shade. In direct sun, in hot areas, the purple tomato leaves may curl.
PLANT INFORMATION
Plant Name:
 Tomato Purple
Genus:
Solanum lycopersicum
Plant Type:
Indeterminate
Hardiness:
Tender
Fruit Size:
3-4 inches long and 6 ounces

Color:
 P
urple-red
Plant Height: 6-8 ft. (1.8-2.4 m)
Germination:
7- 21 days
Maturity:
80 days from transplant
Soil Type:
pH acid, neutral and basic (alkaline) soils.
Plant Spacing: 24-36 in. (60-90 cm)
Package includes: Tomato Purple 50 Seeds 
SHIPPING INFORMATION
Processing time 2-5 business days.

Estimated delivery time 3-9 days (depending on your location).
&nbsp
We're so sure that you will love our products here at Gardening Plants & Flowers, that we offer a 100% Satisfaction Guarantee. If you have any issues with your order, simply email us at support@gardening-plant.com and we'll do our GUARANTEED BEST to make things right for you.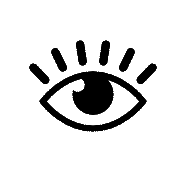 Greater than 90% germination . . . So far, so good.
Started seeds inside two months ago and all came up. Out in the garden now and seem to be growing nicely.
I chose 4 seeds and planted them. All the seeds quickly began to grow.
I made starters in my greenhouse and the only seeds that germinated in the greenhouse were seeds that I ordered from this company. I set up a tray in my kitchen with peat moss pots for some of the more delicate plants, my greenhouse is not heated, and I used a grow light. I had a nearly 100% germination rate.