PRODUCT DETAILS
Italian Basil (Ocimum basilicum) can be easily grown from seed and preserved for later use. Ocimum basilicum is a plant in the mint family. Sweet Basil Large Leaved is a favorite of many gardeners because of the strong aroma and flavor, essential to cooking for a yummy flavor to your dish.
For drying or freezing, collect the leaves which have their maximum oil content just before blooming. 
Italian Basil grows 18 to 24 inches high and 2' wide. Pruning the plants once a month, and before flowering will allow the plant to produce fresh leaves throughout the season.
PLANT INFORMATION:
Taxonomy:
Ocimum Basilicum
Light Requirement:
Full sun
Soil Type:
Well-drained, pH 6.1 - 7.3
Package includes: Basil Seeds 200 PCS
PLANTING GUIDE:
Average Germ Time:
7 - 21 days
Sowing Rate:
1 seed per inch
Moisture:
Keep moist until germination
Plant Spacing:
Rows 18 inches a part; thin seedlings 6 inches
Basil herbs love warm-weather and do well both indoors and outdoors.
Start Italian Basil seed indoors 6-8 weeks before the last frost in your area.
Plant 4-5 seeds 1/4" deep per cell or 3-4" apart in the garden in relatively moist, well-drained soil, in full sun.
Ocimum Basilicum germinates in 5-10 days. 
Cut back to 1-2 plants per pot or every 9-12" in the garden as true leaves establish.
Harden off seedlings before transplanting outside.
Harvest, prune, and pinch regularly to encourage growth. 
Keep soil moist, but not wet as basil is sensitive to overwatering, mildew, and mold.
SHIPPING INFORMATION
Processing time 2-5 business days.

Estimated delivery time 3-9 days (depending on your location).
&nbsp
We're so sure that you will love our products here at Gardening Plants & Flowers, that we offer a 100% Satisfaction Guarantee. If you have any issues with your order, simply email us at support@gardening-plant.com and we'll do our GUARANTEED BEST to make things right for you.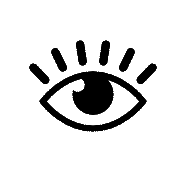 I found good quality as I expected.
These seeds have a good germination rate.
The seats started growing very fast immediately after planting. They are doing so well. I am so excited. Can't wait.
All seeds sprouted healthy. My older basil seeds were running about 60% germination rate. Very pleased with the purchase, and hands down my favorite basil to consume!