PRODUCT DETAILS
Beefsteak tomato (Lycopersicon Esculentum) is one of the largest varieties of cultivated tomatoes, some weighing 450 grams (1 lb) or more.
This old-fashioned heirloom requires a heavy cage or stakes to support the fruits.
Meaty, bright red and juicy, this classic tomato of indeterminate variety has traditional tomato flavor and is great for slicing. 
The size of the Beefsteak tomato makes it ideal for sandwiches and burgers. 
PLANT INFORMATION:
Plant Name: Beefsteak Tomato
Family: Solanaceae
Plant Type: Indeterminate 
Light preferences: Full sun
Matures: 90 days
Plant Size: 6-8 feet
Plant Spacing: 36 inches (91cm)
Fruit Size: 14-24 Oz
Package includes: Beefsteak Tomato 250 Seeds 

PLANTING GUIDE:
- Start Indoors: 6 weeks before the last frost
- Sow seeds ¼" deep
- Germination: 7-14 Days
- Keep the soil moist at 75°F 
- When seedlings emerge, provide plenty of light on a sunny windowsill or grow seedlings 3-4 inches beneath fluorescent plant lights turned on 16 hours per day, off for 8 hours at night. Raise the lights as the plants grow taller. 
- Plant Outdoors: 24-36" apart. Tomatoes are sensitive to freezing temperatures, so wait to transplant outdoors until the soil is warm. 
Before transplanting in the garden, seedling plants need to be "hardened off". Acclimatize young plants to outdoor conditions by moving them to a protected place outside for a week. Be sure to protect them from wind and hot sun at first. 
- Tomatoes need full sun and warm, well-drained soil.
SHIPPING INFORMATION
Processing time 2-5 business days.

Estimated delivery time 3-9 days (depending on your location).
&nbsp
We're so sure that you will love our products here at Gardening Plants & Flowers, that we offer a 100% Satisfaction Guarantee. If you have any issues with your order, simply email us at support@gardening-plant.com and we'll do our GUARANTEED BEST to make things right for you.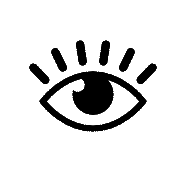 Looking like they're doing great
So far, the plants have been sturdy and producing good tomatoes.
I have had these planted about two or three months - lost count - but they are very hearty stems and I have a load of yellow flowers on them - growing very well - waiting for the tomatoes but I think it is too early yet. Will let you know when I get these tomatoes - can't wait for home grown. These are the only tomatoes I will eat ! Nothing else comes close to a Beefsteak Tomato
13 of 14 seeds planted have sprouted. Now we'll see what they bring.
I ordered these seeds while deployed in the middle east. I planted them in soil from here and watered them daily. After 6 weeks they began to grow and are now after 10 weeks are starting to get blooms.