PRODUCT DETAILS
The compost bag is great for making compost from organic residuals considered to be waste, and instead become valuable soil to improve garden soil.
These waste compost bags make it easy to collect kitchen remains for composting. 
Fruit and vegetable wastes are easily degraded because they contain mostly simple carbohydrates (sugars and starches).
In contrast, leaves, stems, nutshells, bark, and trees decompose more slowly because they contain cellulose, hemicellulose, and lignin.
FEATURES:
1. Easy to store and carry around the garden. 
2. Keeps heat and moisture.
3. When planting delicious vegetables and other plants in the garden this compost bag is an excellent way to create fresh organic soil.
SPECIFICATIONS:
Item Type: Compost Bag
Material: PE Cloth
Color: Green
Size:
14" x 24"
 (35cm x 60cm) 15 Gallon
18" x 32"
 (45cm x 80cm) 34 Gallon
Package includes: 1 x Reusable Organic Compost Bag
WE SHIP WORLDWIDE

Ready to ship in 3-5 business days. 
The Estimated Delivery Time is 7-14 Business Days within USA and 2-6 Weeks Worldwide.

[SKU: CJJJJTJT40248]
&nbsp
We're so sure that you will love our products here at Gardening Plants & Flowers, that we offer a 100% Satisfaction Guarantee. If you have any issues with your order, simply email us at support@gardening-plant.com and we'll do our GUARANTEED BEST to make things right for you.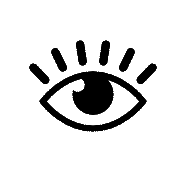 Nice product. Right size for me. I have been using it for more than a mouth. a bag is almost full. Can stand if add some leaf in the bottom. Easy to move around. Love it
It's bigger than I thought but it came in two sizes. I have been using the brown bags to throw the stuff out for years. I am really excited to see to use them for garden waste. Leaves, old mulch, sticks, trimmings, etc. can't wait to see how that goes and fertilizer my plants.
Both bag are bigger than I thought. Good material and size. It's very lightweight and product as described.