PRODUCT DETAILS
Goji Berry is a spectacular plant, a super-food native throughout Central Asia. 
Red goji berries, also known as wolfberries, are small, red fruits that are packed with a variety of health benefits. These berries are a rich source of antioxidants, which protect the body against harmful free radicals that can lead to oxidative stress and damage to cells. They are also a good source of vitamins and minerals, including vitamin C, iron, and zinc, which support a healthy immune system, improve vision, and aid in the absorption of nutrients. In addition, red goji berries are delicious and can be enjoyed in a variety of ways, including adding them to smoothies, salads, or even as a healthy snack.
The black goji is known to be more healthful and potent than the more widely known red goji, and we find the flavor sweeter.
The tasty, inky-black berries are exceptionally high in antioxidants and are said to boost the immune system and improve circulation.
Thanks to their ability to fight free radicals, they have been hailed as a food to promote healthy, graceful aging.
It grows as a shrub reaching 35"-59" (90cm-1.5m) in height and the plants are self fertile.
The fruit ripens from summer through early Fall.
PLANT INFORMATION:
Plant Name: Goji Berry
Taxonomy:
Lycium ruthenicum (black), Lycium barbarum (red)
Life Cycle: Perennial 
USDA Zones:
3-10 - 
Goji dislikes extreme cold or heat
Germination Temperature:
 20-25°C (68-77F)
Growth Temperature:
 15-30 C
Plant Height:
 90cm-1.5m / 35"-59"
Germination Days:
 10-40 days (depends on temperature)
Light Preferences:
 Full sun
Package includes: Goji Berry 50 Seeds
HOW TO GROW GOJI BERRY FROM SEEDS
Goji berry plants can be grown from seed, but plants will begin fruiting two years after seeding.
Goji berry perennial germination takes around 7-14 days at 20-25 degrees C. However, it can be much slower - up to several weeks at lower temperatures.
✅

 Sow indoors about 6 to 8 weeks before the last frost in your area.

✅

 

Sow 2 to 3 

seeds

 in each pot, about 5mm (¼") deep.

✅

 

Use a sterilized 

seed

 starting mix, and do not add fertilizer.

✅

 

Keep soil moist until 

seeds

 germinate, and then put under bright lights.

✅

 Optional you can use a grow dome or grow light

✅

 After the third true leaf emerges, transplant each seedling on to its own individual pot.

✅

 Goji berry grow well in a slightly alkaline soil with a pH range of 6.8 to 8.1.

✅

 If you're growing Goji in a large container, use a simple top soil with some perlite mixed in for drainage. Avoid peat-based soils.

✅ Keep your goji berry plant indoors for at least one year, before planting outdoors. Planting outdoors is best done when the goji berry plant is at least one foot in height. 
Goji berry plants establish fast, but they don't fruit fast when starting from seed. The roots establish enough within a few months of germination to be transplanted in pots.  
Plant Goji berry outdoors at least 2 feet apart - it can be trained like a grape vine on a trellis or left as a shrub. 
SHIPPING INFORMATION
Processing time 2-5 business days.

Estimated delivery time 3-9 days (depending on your location).
&nbsp
We're so sure that you will love our products here at Gardening Plants & Flowers, that we offer a 100% Satisfaction Guarantee. If you have any issues with your order, simply email us at support@gardening-plant.com and we'll do our GUARANTEED BEST to make things right for you.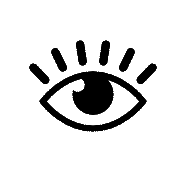 It was really easy to grow. They sprouted well.
I used a layer of potting soil and a layer of sand over that, scattered the seeds right on top and misted for 3 days. Day 3 almost every seed germinated and was standing tall. Now I mist in the a.m and after turning lights off at the end of the night. Goji berry seedlings are very sensitive. So, I will wait until they grow much stronger.
They germinated quickly and are doing surprising well, under a grow light now. Waiting to become stronger for transplant.
I read a few reviews saying the seeds never grew. So, I was pleasantly surprised mine sprouted in 5-6 days. Be sure to only plant the seeds 5 or so millimeters deep. I think I planted the rest a little too deep and will have to wait longer for them.
Seeds have germinated after a week. About 70% germination