PRODUCT DETAILS
Rosso Sicilian tomato (Solanum lycopersicum), also known as the Sicilian Red or Pachino tomato, is a popular tomato variety that originated in the Pachino region of Sicily, Italy. This tomato variety is known for its bright red color, firm texture, and sweet flavor. It is a medium-sized tomato with a slightly elongated shape, and its skin is smooth and glossy.

One of the unique characteristics of the Rosso Sicilian tomato is its high sugar content. This gives it a sweet flavor, which makes it ideal for use in salads, sandwiches, sauces, and other dishes. It is also rich in antioxidants, vitamin C, and other nutrients, making it a healthy addition to any meal.
The Rosso Sicilian tomato is typically grown in warm climates, and it is harvested in the summer months when it is at its peak flavor. It is a versatile tomato that can be used in a variety of recipes, and its distinctive flavor makes it a favorite of chefs and home cooks alike.
Overall, the Rosso Sicilian tomato is a delicious and healthy tomato variety that is prized for its sweet flavor, firm texture, and beautiful red color. Whether eaten raw or cooked, this tomato adds a unique flavor and nutritional value to any dish.
PLANT INFORMATION:
Package includes: Rosso Sicilian Tomato 100 Seeds

TOMATO PLANTING GUIDE:
- Start Indoors: 6 weeks before last frost
- Plant Outdoors: 24-36" apart
Tomatoes are sensitive to freezing temperatures, so wait to transplant outdoors until the soil is warm. Tomatoes need full sun and warm, well-drained soil.
SHIPPING INFORMATION
Processing time 2-5 business days.

Estimated delivery time 3-9 days (depending on your location).
&nbsp
We're so sure that you will love our products here at Gardening Plants & Flowers, that we offer a 100% Satisfaction Guarantee. If you have any issues with your order, simply email us at support@gardening-plant.com and we'll do our GUARANTEED BEST to make things right for you.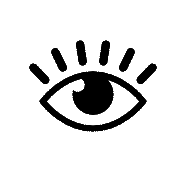 This is the first time I've grown these tomatoes and I have to say they are so beautiful, very stout stems, beautiful deep green leaves. The tomatoes are growing beautifully. I didn't realize they had tomatoes growing because the plants are so lush the tomatoes hide underneath! I'm very impressed with these tomato plants. I will grow them again.
The seeds germinate well.
Have to wait for the tomatoes to completely grow and produce fruits in order to pass judgment on the quality of fruit and plants. So far germination rate seems to be very good. Only time will tail on the quality and flavor
The seeds germinate quickly. I hope that they will produce a lot fruit.