PRODUCT DETAILS
Gardenia Jasminoides (Cape Jasmine) Fragrant Flowers is an evergreen shrub with thick, glossy, lance-shaped, dark green leaves and fragrant, white flowers, 3 in (8 cm) width.
Potted gardenias are perfect for porches and patios, emanating fragrant perfume.
If you're growing gardenias in a cooler climate, plant them in containers and bring them indoors for the winter.
PLANT INFORMATION:
Plant Type: Shrubs
Botanical Name: Gardenia Jasminoides
Other Names: Cape jasmine, Kacapiring
Life Cycle: Perennial
Soil Type: Clay, Loam, Sand
Soil pH: Acid, Neutral
Bloom Period: May through June, some varieties are blooming in autumn.
Height/Spread: Gardenias are available in shrub, tree and dwarf forms, and height of 3 to 8 feet, depending on the cultivar. Dwarf varieties range in height from 6 inches to 2 feet.
Flower Characteristics: Color is white, with single, semi-double, or double blossoms ranging from 2 to 5 inches in diameter. 
Foliage: Glossy, dark green leaves, 2 to 4 inches long, which remain attractive throughout the year.

Package includes: Gardenia Jasminoides 50 Seeds 
GARDENIA PLANTING GUIDE:
Gardenia seeds germinate best when soaking in lukewarm water for about 24 hours prior to sow.
Gardenia seeds should be sown about 1/4 inch deep in a mixture of peat moss and sand or perlite and kept around 75 degrees Fahrenheit.
The gardenia germination is intermittent.
It could take four weeks to three months for the seeds to germinate. 
Seedlings are ready for transplant into a larger container with well-drained, nutrient-rich potting soil after they produce their second true leaf.
Plants grown from seed may take two to three years to flower.
SHIPPING INFORMATION
Processing time 2-5 business days.

Estimated delivery time 3-9 days (depending on your location).
&nbsp
We're so sure that you will love our products here at Gardening Plants & Flowers, that we offer a 100% Satisfaction Guarantee. If you have any issues with your order, simply email us at support@gardening-plant.com and we'll do our GUARANTEED BEST to make things right for you.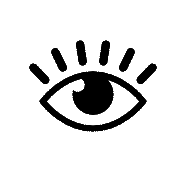 I've sown the seeds and they're germinating.
I've already planted them and I'm waiting and excited to see them go and as they grow.
Followed the instructions but no success. I will try again some other time.
Watered, fertilize, etc. they have grown so beautifully. Love the smell and the deer leave them alone so they can be on the patio.