PRODUCT DETAILS
Alyssum (Lobularia Maritima) is a wonderful ground cover with tiny white, pink, rose, lavender, purple, apricot or white flowers that release a unique fragrance.

Easy to grow from plant or seed, alyssum is a cool-season flower that can be set out in early spring when the danger of frost gone.
In warm climates without frost, Alyssum can also be grown throughout the fall and winter.
Most varieties will fade in the heat, but bloom again in the fall.
The sweet smelling flowers have a honey-like fragrance and are very attractive to bees, flower flies, stingless wasps, butterflies and hummingbirds. 
PLANT INFORMATION:
Plant Name: Alyssum
Varieties:
- Royal Carpet Alyssum - Lobularia Maritima (lavender)
- Carpet Of Snow Alyssum - Lobularia Maritima (white)
Life Cycle: Annual
USDA Zones: 3 - 9 ( Annual up to Zone 8; short-lived perennial in Zones 9-11)
Height: 6 inches (Lavender), 4 inches (White)
Bloom Season: Spring
Bloom Color: Lavender, White
Light: Full sun to partial shade
Soil Type: Well drained, pH 6.0 - 6.5
Temperature: 60 - 70F
Average Germ Time: 7 - 21 days
Light Required: Yes
Plant Spacing: 6 inches
Package includes: Alyssum 300 Seeds
PLANTING GUIDE:
Sow seeds indoors in flats several weeks before the last average frost date in your region, or sow directly outdoors after all danger of frost gone.
For nursery starts: plant outside any time after the last frost.

In the garden: plant in full sun to partial shade in average, well-draining soil.
For baskets and containers, make sure there is adequate drainage.

Setup seeds in flats indoors, or well-amended soil outside.
Don't cover seed, as light will aid in germination.
Keep moist until germination - 7-20 days.
Transplant seedlings when there are at least two sets of secondary leaves, allowing 6 inches of space between plants.
For containers, place plants in high quality, well-draining potting mix and allow 6-12 inches of space between plants, depending on the variety.
Water plants thoroughly.
SHIPPING INFORMATION
Processing time 2-5 business days.

Estimated delivery time 3-9 days (depending on your location).
&nbsp
We're so sure that you will love our products here at Gardening Plants & Flowers, that we offer a 100% Satisfaction Guarantee. If you have any issues with your order, simply email us at support@gardening-plant.com and we'll do our GUARANTEED BEST to make things right for you.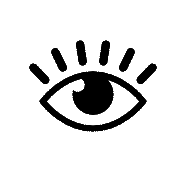 I see tons of little sprouts.
Not as purple as the photo and not as full but still beautiful.
They all came up very well and there beautiful.. Great ground cover.
Most of the seeds grew and are flowering.
I can say only less 50 % germinated even when its been warm at nights and I even use a seed starter kit.