PRODUCT DETAILS
Chocolate Cosmos (Cosmos Atrosanguineus) is a species of Cosmos, native to Mexico - now grown in USA farm. The blooming season for chocolate cosmos is early summer to autumn.

Chocolate cosmos is a tuberous-rooted, tender perennial that can be overwintered indoors.
They are annual flowers with colorful blooming flowers that attract birds, bees, and butterflies to your garden.
PLANT INFORMATION:
Life Cycle:
 Tender perennial, 
winter hardy only in zones 9-11
Family: Asteraceae
USDA Zone: 7 to 9
Height: 2.00 to 3.00 feet
Spread: 1.00 to 2.00 feet
Bloom Time: June to September
Bloom Description: Brownish-red
Sun: Full sun
Water: Dry to medium
Maintenance: Medium
Flower: Showy
Attracts: Butterflies
Tolerate: Drought
Package includes:
Chocolate Cosmos 5 Seeds
HOW TO PLANT CHOCOLATE COSMOS FROM SEEDS
✅

 Sow seeds lightly—about ¼-inch deep and 12–18 inches apart after the danger of frost has passed. 

✅

 Cosmos don't need any special soil preparation.

✅

 When growing Cosmos from seeds, it takes about 7 weeks to first bloom. After that, though, your flowers should continue to bloom until the next frost. 

✅

 You can plant Cosmos indoors 4 to 6 weeks before the last spring frost in trays or pots with a good seed-starting mixture.

✅

 Keep the soil moist (not wet) at 68° F

✅

 NOTE: Chocolate Cosmos germination can be a little slow and irregular, so be patient.

✅

 Then, move them into 5-inch pots as soon as they're 3 or 4 inches tall.

✅

 To prolong further flowering, you should deadhead the plants (remove the dead/faded flowers). This speeds up flower development and aids branching.

✅

 Water regularly, but make sure you don't over-water the plants. Over-watering and over-fertilization can lead to plants with fewer flowers.

✅

 Cosmos can tolerate dry soil, even in a hot, arid areas.

✅

 They prefer to be grown in well-draining soil in full sun. 
Hardiness: Chocolate cosmos are tender perennials and winter hardy only in zones 9-11. If the plants are grown in very well-drained soil and are heavily mulched, they may survive the winter in zones 7-8. For best results, dig the tubers in fall and store them indoors for the winter where they can be kept cool and dry.
Read More Here  ➩ How To Grow Chocolate Cosmos From Seeds
SHIPPING INFORMATION
Processing time 2-5 business days.

Estimated delivery time 3-9 days (depending on your location).
&nbsp
We're so sure that you will love our products here at Gardening Plants & Flowers, that we offer a 100% Satisfaction Guarantee. If you have any issues with your order, simply email us at support@gardening-plant.com and we'll do our GUARANTEED BEST to make things right for you.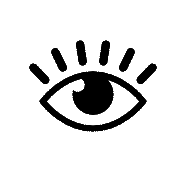 I can't wait to have these showstoppers in my garden.
These were really fun to have. Grew and were absolutely beautiful, however not all came back next year
I planted these in a flower bed and within days they sprouted! I will update as they grow.
It was a very pleasant experience and would definitely come back.