PRODUCT DETAILS
White Strawberry - White Soul (Fragaria Vesca White Soul) 200 PCS Seeds
120 days. An improved form of species Alpine Strawberry, White Soul plants grow just like regular strawberries, with one distinct difference. In order to produce the largest possible crop of the distinct white fruits, it is necessary to have a pollinator strawberry in close proximity.  For every four plants, it is best to have one regular strawberry plant for pollination purposes. 
The fruit has a pleasantly aroma and taste, and is smaller than most modern domestic garden strawberries.
The white color might make one think that the berries are tart or sour, but in fact, the opposite is true. They are sweeter than red strawberries.
PLANT INFORMATION:
Plant Name:
White Strawberry
Taxonomy:
 Fragaria Vesca White Soul
Higher classification:

 
Strawberry
Germination:
14-48 Days
Light Required: Yes
Temperature: 60-75 Degrees F
Frost Hardy:
Yes
USDA Zones: 6 - 8
Package includes: White Strawberry 200 Seeds 
PLANTING GUIDE:
Start indoors 8 weeks prior to last frost. Barely cover lightly with soil. Do not allow soil to dry out. Or direct sow about time of last frost.
 => Read Here - How To Plant Strawberry From Seeds <=
SHIPPING INFORMATION
Processing time 2-5 business days.

Estimated delivery time 3-9 days (depending on your location).
&nbsp
We're so sure that you will love our products here at Gardening Plants & Flowers, that we offer a 100% Satisfaction Guarantee. If you have any issues with your order, simply email us at support@gardening-plant.com and we'll do our GUARANTEED BEST to make things right for you.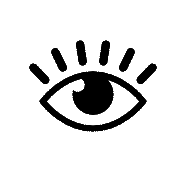 My fruit is maturing now, and I can see its color soon:)
I hope it's REAL WHITE!
I do not know the proper way, but I personally got them to grow by putting the seeds in the freezer for a month. Then I put them on a wet paper towel in a one gallon ziplock bag put out in the sun. (remembering to keep them moist with a water bottle) Almost 90% of the seeds sprouted in three weeks.
I'm growing mine in hydroponic growing solution, they are about a month a long since germination.
Patience is key here! I got a very pleasant surprise from these seeds. They are germinating pretty well.
It was really easy to grow. They sprouted well. Strawberries are so small. I guess that's the wild kind. But very tasty.