PRODUCT DETAILS
Climbing Tomato is a perfect variety for those with limited space.
Lycopersicon Esculentum 75 days. Indeterminate, highly productive, and disease resistant.
The bush type plant reaches approx. 23" (60cm) in height and produce a heavy yield of 60-80 gram, rich red color tomatoes, slightly larger than cherry types. 
Germination takes around 7-21 days at 65-75F and reach maturity in 75 days.
PLANT INFORMATION:
Plant Name:
 Climbing
 Tomato
Genus:
Lycopersicon Esculentum
Family:
Solanaceae
Fruit Size:
 Medium 60-80 grams
Plant Type:
Open Pollinated - Indeterminate
Germination:
7- 21 days
Soil Type:
pH acid, neutral and basic (alkaline) soils.
Hardiness:
Tender
Package includes: Climbing Tomato 100 Seeds
PLANTING GUIDE: 
Start indoors 8 weeks before the time to set in open ground. Cover thinly, then pack firmly and water. When plants are about 2 inches high, transplant them in a pot. 

Gradually acclimatize them to outdoor conditions and plant out 12-18 inches apart in a warm and sunny spot in moist, fertile well drained soil and keep watered.
When the first fruits begin to form, pinch out the side shoots between the main stem. Also remove lower leaves which show any signs of yellowing to avoid infection.

Pick as soon as the fruits are ripe, this also encourages the production of more fruit.
SHIPPING INFORMATION
Processing time 2-5 business days.

Estimated delivery time 3-9 days (depending on your location).
&nbsp
We're so sure that you will love our products here at Gardening Plants & Flowers, that we offer a 100% Satisfaction Guarantee. If you have any issues with your order, simply email us at support@gardening-plant.com and we'll do our GUARANTEED BEST to make things right for you.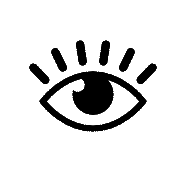 Start seeds in damp paper towel. Seeds grew with no issues. All the tomatoes were so good!
I planted 10 seeds and all seeds grew. I have beautiful plants which are producing lots of tomatoes even in the drought we are having. If we had rain I would have tons of tomatoes. Very good seeds. My tomatoes haven't matured yet so I can't review the taste yet but I'm sure they will be delicious cause my plants are very healthy. I recommend these seeds.