PRODUCT DETAILS
Malope Trifida known as Mallow is a colorful annual, perfect for flower beds and borders.
Malope blossoms start in mid-summer and last until early fall with good care and regular watering as needed. Mallows grow quickly and blooms heavily. 
The flowers are gorgeous featuring 5 petals that come in a rich mix of shades. 
The blooming will last longer with deadheading of the spent flowers. The flowers form on long sturdy stems making them great for cutting.
The Malope plant can reach about 36 inches in height and spreading about 20 inches in width.
PLANT INFORMATION:
Plant Name: Rose Mallow
Variety: Malope Trifida
Bloom Season:
Mid summer to mid fall
Light Preferences:
Full sun to partial shade
Soil Type:
Sandy to clayish, pH 5.5 - 7.5
Package includes: Rose Mallow 100 PCS Seeds 
PLANTING GUIDE:

Temperature: 39F, after 21 days, move to 65 - 75F
Average Germ Time: 14 - 30 days
Light Required: Yes
Depth: Plant 1/8 inch deep
Sowing Rate: 2 - 3 seeds per plant
Moisture: Keep seeds moist until germination
Plant Spacing: 24 inches

Malope plants need full sun for at least 6 hours per day and a well-drained soil mix.
Start Malope seeds directly outdoors when the danger of frost gone or indoors 6-8 weeks before the last average frost.
Spread seeds evenly over the soil and cover lightly.
Transplant seedlings in pots when they are large enough to handle.
SHIPPING INFORMATION
Processing time 2-5 business days.

Estimated delivery time is 3-9 days (depending on your location).
&nbsp
We're so sure that you will love our products here at Gardening Plants & Flowers, that we offer a 100% Satisfaction Guarantee. If you have any issues with your order, simply email us at support@gardening-plant.com and we'll do our GUARANTEED BEST to make things right for you.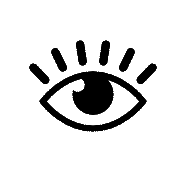 Happy with this product, will look good in my garden.
High percentage sprouted.
Flowers growing well and looking very nice in my garden.
Seed quality is superb. Approximately 100% germination and they are easily transplanted to their permanent position.
Good quality seeds. Great germination rate, almost 100%. The seedlings grow fast and looks healthy even without any fertilizer.