PRODUCT DETAILS
The perennial Astilbe Chinensis featuring showy flowers atop glossy, fern-like foliage is a great ground cover for moist, shaded areas and is tolerant to heat and temporary drought more than other Astilbe plants.
Create beautiful garden scenes with Astilbe and combine them with your favorite flowers in partial shade where other flowers won't thrive.
Astilbe love light to moderate shade, they will burn in full sun. 
Astilbe prefers moist soil, but the soil must drain well. Amend soil, especially clay types, with peat moss, perlite, and coarse sand to improve drainage. Dry soil can be fatal to your plants. However, Astilbe does tolerate dryness better than others.
PLANT INFORMATION:
Plant Name: Astilbe
Varieties: 
- Astilbe Arendsii Bunter (mix)
Life cycle: Perennial
USDA Zones: 3 - 8 
Height: 10 inches (25cm)
Bloom Season: Summer
Bloom Color: 
-
Astilbe Chinensis: 
Lilac-pink
- 
Astilbe Arendsii Bunter: violet, red, pink, cream and white 
Light preference:
 Partial shade
Soil Type:
 Well-drained, pH 5.8 - 6.8
Deer Resistant:
 Yes
Package includes: Astilbe Seeds 300 PCS
PLANTING GUIDE:

Temperature: 65 - 70F
Average Germ Time: 28 - 35 days
Light Required: Yes
Depth: Do not cover
Moisture: Keep moist until germination
Plant Spacing: 12 inches (30cm)

HOW TO GROW PUMILA ASTILBE FROM SEED

✅ Sow seeds indoors 6-8 weeks before the average last frost in your area.
✅ 

Use a soft, loose soil mix.

✅ Sprinkle seeds on the top of the soil and press them lightly. 

✅ Keep the soil moist, but not wet. Make sure that the soil drains well.  

✅ The most effective way to prevent seed from washing away is to use a spray watering bottle.
✅ 

A little fertilizer that has a high concentration of nitrogen it will help the germination.

✅ Transplant seedlings outdoors when reach about 2 inches in height and the soil is warm.
CARE
- Water Astilbe regularly, check them to make sure they are moist. 
- Astilbes spread quickly and form broad clumps. Divide the overgrown clumps every 3 to 4 years in the spring. At your choice, replant the divisions immediately or put them in pots to be planted out in the early summer when they are re-established.
- Removing the flower heads will not promote flowering. 
- After blooming has finished for the season, clip off any spent flower stems and astilbes will continue to provide attractive foliage until fall.
- Feel free to trim yellow leaves and fresh growth will come next spring.
SHIPPING INFORMATION
Processing time 2-5 business days.

Estimated delivery time 3-9 days (depending on your location).
&nbsp
We're so sure that you will love our products here at Gardening Plants & Flowers, that we offer a 100% Satisfaction Guarantee. If you have any issues with your order, simply email us at support@gardening-plant.com and we'll do our GUARANTEED BEST to make things right for you.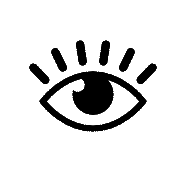 Tiny seeds, but they do sprout!
Seems to have a good number of germination. We have a long way to go before blooms
Good seeds! Many germinated.
So far so good! I followed the directions. About 10 days later they had started to sprout. They're incredibly small still so I'm not going to move them just yet but am happy so far! The seeds are very tiny and I doubt they'd survive if I tried to start them outside. I love astilbes so I'm so hoping these keep growing!
Slow to come up. Followed the directions.