PRODUCT DETAILS
Purple Aubrieta (Aubrieta Hybrida Superbissima Cascade Purple) is a slow growing perennial perfect for garden walls and rock gardens.
Aubrieta seeds can be sown from February to June, or from September to October to flower the following summer. 
The ground cover plants can establish a deep root system in the soil behind a retaining wall, while foliage and flowers can spread up to 18 inches or more, giving the appearance of a living wall.
Aubrieta plants attract butterflies and provide erosion control.
Plant Aubrieta cascading purple in an area where they have enough light and spacing for air circulation. 

Rocky soils that prevent standing water will keep healthy root systems on your aubrieta plants.
PLANT INFORMATION:
Plant Name: Aubrieta
Plant Type: Ground cover
Variety:
Aubrieta Hybrida Superbissima Cascade Purple
Life Cycle: Perennial
USDA Hardiness Zones: 4 - 9
Height: 4 inches
Width: 24 inches
Bloom Season: Mid spring to early summer
Bloom Color: Purple
Growth Rate: Moderate
Environment: Full sun to partial shade
Deer Resistant: Yes
Package includes: Aubrieta Cascade Purple 200 Seeds
PLANTING GUIDE:
Temperature:

 
70F

Average Germ Time: 
14 - 21 days

Light Required:

 
Yes

Depth: 
Do not cover the seed but press into the soil

Moisture: 
Keep soil moist until germination, but not wet.

Plant Spacing: 
12 inches
Sow Aubrieta ground cover seed indoors 6 - 8 weeks before the last frost.
Start seeds in a starter tray using a sterilized mix.
Set seeds on top of soil and press the Rock Cress ground cover seeds into the soil lightly and thinly cover.
Provide a good light source. Rock cress seed needs light to germinate.
Keep the soil moist but not soaked. 
When large enough to handle, transplant them in the garden 12 inches apart.
After frost season has passed, Rock Cress ground cover seeds can be directly sown into a prepared seedbed outdoors.
SHIPPING INFORMATION
Processing time 2-5 business days.

Estimated delivery time 3-9 days (depending on your location).
&nbsp
We're so sure that you will love our products here at Gardening Plants & Flowers, that we offer a 100% Satisfaction Guarantee. If you have any issues with your order, simply email us at support@gardening-plant.com and we'll do our GUARANTEED BEST to make things right for you.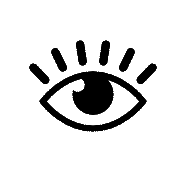 Most are not making it but some are. Probably will re order as even if 70% do not make it, it is still less than buying the plants themselves.
Growing in a difficult place, sloped, and doing well.
I potted 36 pots using the seeds and all but one of the pots germinated within 6 days. I just planted another 36 pots Wed. and by this time next week my new crop should appear. The seeds are small but they sure germinate fast.
Beautiful and easy great in desert with cold winters.