PRODUCT DETAILS
Regular Leaf Tomato Seeds (Lycopersicon esculentum) - 70 days to maturity. Heirloom. Annual. Indeterminate. 100 Seeds / Pack.
Brandywine tomatoes are renowned for their exceptional flavor and juicy flesh. Boasting a high sugar and low acid content, these heirloom plants are some of the most delicious you can grow in your garden. Their disease resistance and large yields make them a popular choice for home gardeners.
PLANT INFORMATION:
Brownish-red with black shoulders, flattened globe shape
Fruits grow to 12 to 16 ounces
Sweet, rich flavor
Indeterminate - Fruit ripens throughout the season
70 days from transplant
Great for sandwiches and salads
Package includes: Black Tomato Brandywine 100 Seeds
TOMATO PLANTING GUIDE:
- Start Indoors: 6 weeks before last frost
- Plant Outdoors: 24-36" apart
Tomatoes are sensitive to freezing temperatures, so wait to transplant outdoors until the soil is warm. Tomatoes need full sun and warm, well-drained soil.
SHIPPING INFORMATION
Processing time 2-5 business days.

Estimated delivery time 3-9 days (depending on your location).
&nbsp
We're so sure that you will love our products here at Gardening Plants & Flowers, that we offer a 100% Satisfaction Guarantee. If you have any issues with your order, simply email us at support@gardening-plant.com and we'll do our GUARANTEED BEST to make things right for you.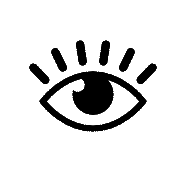 These seeds had a fair germination rate but had some difficulty with growth. Good production with what survived, and taste was excellent though!
Good quality seeds! Looking forward to seeing what the tomato's are like.
I use tomatos fertilizer on them according to directions. Hope they produce soon. Next spring they are getting started in a raised bed in a new location that gets more than 4 hours of direct sun. Fingers crossed 🤞 for fruit before frost comes.