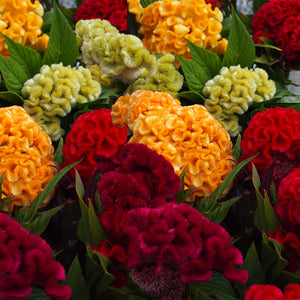 PRODUCT DETAILS
Celosia Cristata, also known as Cockscomb, is a flowering plant that belongs to the amaranth family. It is native to tropical regions of Africa, Asia, and South America, but is now grown as an ornamental plant worldwide.
The plant produces bright, colorful blooms that resemble the shape of a rooster's comb, which is how it gets its common name. These blooms come in a variety of colors, including red, orange, yellow, pink, and purple, and can last for several weeks.
Celosia Cristata is a popular choice for gardens, borders, and container planting due to its striking appearance and low maintenance requirements. It prefers full sun and well-draining soil, and can tolerate heat and drought conditions.
PLANT INFORMATION:

Plant Name: Celosia Cristata
Bloom Season:
Summer through fall
Light Preferences:
Full sun
Soil Type:
Well drained, pH 5.5 - 6.0
Package includes: Celosia 500 Seeds
PLANTING GUIDE:
Depth:
Cover seed lightly with topsoil after sowing
Sowing Rate:
2 -3 seeds per plant
Moisture:
Keep seeds in soil slightly moist but not wet
Plant Spacing:
6 - 10 inches
SHIPPING INFORMATION
Processing time 2-5 business days.

Estimated delivery time 3-9 days (depending on your location).
&nbsp
We're so sure that you will love our products here at Gardening Plants & Flowers, that we offer a 100% Satisfaction Guarantee. If you have any issues with your order, simply email us at support@gardening-plant.com and we'll do our GUARANTEED BEST to make things right for you.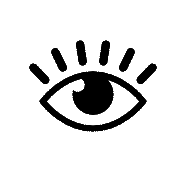 Love the seeds and cannot wait until they grow.
Planted and can't wait to see them come up
Seeds are beginning to sprout. I'm happy.