PRODUCT DETAILS
Cornflowers (Centaurea Cyanus) are annuals, but they can self-sow to provide years of bloom. Allow some of the seed heads ripen, so do not deadhead all flowers.
Centaurea Cyanus Mix come in a wonderful colors mix: white, blue, rose and lavender.
Bachelor's Button is one of the easiest flower to start from seed for a wonderful display in your flower garden.
PLANT INFORMATION:

Plant Name: Cornflower
Taxonomy: Centaurea Cyanus
Life Cycle: Annual
USDA Zones: 3 - 10
Height: 24 - 30 inches
Bloom Season: Late spring to early fall
Bloom Color: Mix
Light Preferences: Full sun to partial shade
Soil Type: Well-drained, pH 6.6 - 7.8
Deer Resistant: Yes
Package includes: Bachelor Buttons Mix 500 Seeds
PLANTING GUIDE:
Temperature: 
65F
Average Germ Time: 
14 - 28 days
Light Required: 
No
Depth: 
1/4 inch
Sowing Rate: 
10 - 12 seeds per plant or 6 seeds per foot
Moisture: 
Keep seeds moist until germination
Plant Spacing: 
6 - 12 inches
SHIPPING INFORMATION
Processing time 2-5 business days.

Estimated delivery time 3-9 days (depending on your location).
&nbsp
We're so sure that you will love our products here at Gardening Plants & Flowers, that we offer a 100% Satisfaction Guarantee. If you have any issues with your order, simply email us at support@gardening-plant.com and we'll do our GUARANTEED BEST to make things right for you.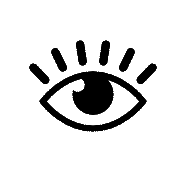 Every seed I planted germinated and grew. Still not to flowering stage but they all continue to grow nicely.
I followed the instructions & it seems like all the seeds germinated.
I would say 90% of the seeds were germinated indoor within a week and the seedlings are strong. I can't wait to see them grow and bloom after the weather is warm.