PRODUCT DETAILS
Cosmos Bipinnatus is one of the easiest flowers to grow from seed, directly sown in the garden bed.
This beautiful mixture of Cosmos colors includes: pink, white, and maroon. A wonderful view of colors in your garden. They acclimatize easily and are attractive to bees and butterflies.
PLANT INFORMATION:
Plant Name: Cosmos
Variety: Cosmos Bipinnatus
Life Cycle: Annual
USDA Zones: 3 - 10
Height: 36 - 60 inches
Bloom Season: Summer and fall
Bloom Color: Mix
Environment: Full sun to partial shade
Soil Type: Well-drained, pH 6.1 - 7.4

Package includes: Cosmos Bipinnatus 100 Seeds
PLANTING GUIDE:

Temperature: 70 - 85F
Average Germ Time: 14 - 21 days
Light Required: Yes
Depth: 1/16 inch
Sowing Rate: Plant cosmos flower seed at 15 pounds per acre
Moisture: Keep seeds moist until germination
Plant Spacing: 12 - 18 inches
- Start Cosmos Bipinnatus seeds after the danger of frost has passed. 
- Sprinkle the Cosmos seeds over freshly tilled bare soil. Then press them into the soil 1/4 inch deep and cover lightly with soil, 12-18 inches apart.
- Firm soil lightly, water and keep evenly moist until germinate. Mulches also help retain soil moisture and maintain even soil temperatures.
- Seedlings will emerge in 7-14 days. The seeds may take up to 14 days to germinate depending on soil moisture.
- When the seedlings are 4 - 12 inches tall, dig them up and move them wherever you would like them to grow.
- Cut the plants to 12 - 18 inches high to encourage re-blooming.
- Cosmos plants are self-sowers. Just allow the seed pods to open and drop their flower seeds onto the soil.
SHIPPING INFORMATION
Processing time 2-5 business days.

Estimated delivery time 3-9 days (depending on your location).
&nbsp
We're so sure that you will love our products here at Gardening Plants & Flowers, that we offer a 100% Satisfaction Guarantee. If you have any issues with your order, simply email us at support@gardening-plant.com and we'll do our GUARANTEED BEST to make things right for you.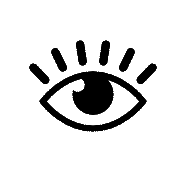 I cant give up, so I let seeds that wont germinate have more than a fair chance and don't toss them quickly. it took over 3 weeks to finally germinate.
I've had these sprouted for maybe 3 weeks now. They're quick to sprout.
Sprouted right after planted.
Not sure if they will look good yet. At least the germination rate was great.