PRODUCT DETAILS
Versailles Tetra Red Cosmos is an easy to grow and maintain open pollinated variety, a fast growing choice, perfect for large fields that need some color.
The Mexico native Cosmos is one of the easiest flowers to grow, suitable for all zones.
Cosmos flowers are extremely adaptable, they can thrive in average to poor soil quality, and are tolerant to dry conditions. 
Versailles Tetra Red has an extended bloom time and attracts pollinators.
Once planted, cosmoses require virtually no attention. 
If you want blooms all summer long, deadheading the old flowering will help.
They make a nice cut flower with a vase life of 5-7 days. 
Deer resistant.
PLANT INFORMATION:
Plant Name: Cosmos
Variety: Red Tetra Versailles Comos
Life Cycle: Annual 
USDA Zones: 2-10
Color: Red
Light preferences: Full sun
Germination: 3-14 days
Blooming Period: Summer, Fall
Days to maturity: 60 - 90 days
Plant Spacing: 9-12 inches

Package includes: Red Tetra Versailles Cosmos 100 Seeds
PLANTING GUIDE:
✅
 Sow Cosmos Red in full sun to partial shade when the danger of frost is gone. 
✅
 Sow Outdoors: Spring/Summer (Zones 1-6) Fall (Zones 7-11)
✅
 Scatter seeds on the top of soil and cover them 1/4 inches as they don't need light to germinate.
✅
 Germination can occur from 3 days up to 2 weeks.
✅
 Keep the soil moist during germination.
SHIPPING INFORMATION
Processing time 2-5 business days.

Estimated delivery time 3-9 days (depending on your location).
&nbsp
We're so sure that you will love our products here at Gardening Plants & Flowers, that we offer a 100% Satisfaction Guarantee. If you have any issues with your order, simply email us at support@gardening-plant.com and we'll do our GUARANTEED BEST to make things right for you.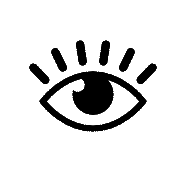 They all came up looking good.
Beautiful and so easy to grow!
I planted these seeds in three different gardens. They take about 3 weeks to blossom.
Planted seeds in March; germination only fair, perhaps weather related. They started blooming in June; full of bright red flowers ; very pretty in July.
I planted the seed as soon as the soil was warm enough and they are already coming up strong.