PRODUCT DETAILS
Creeping Thyme Seeds (Thymus Serpyllum) is a slow grower, but creates dense carpets that can even withstand some foot traffic, an evergreen ground cover with very little maintenance. Attracts bees and butterflies.                        
The less space between leaves, the slower your thyme ground cover will spread. Longer segments mean faster growth.
Generally, creeping thyme takes one year to get established, and then begins to spread in its second season.

Thymes don't require fertilizer or pruning.
Read Here  ➩ How to Plant Creeping Thyme from Seed
PLANT INFORMATION:
Plant Name: 
Thyme 
Variety: 
Thymus Serpyllum
USDA Hardiness Zones:
4 - 9
Environment:
Full sun to partial shade
Soil Type:
Well-drained, pH 5.8 - 6.8
Deer Resistant: Yes
Package includes:
Creeping Thyme 1500 Seeds
(Thymus Serpyllum)
PLANTING GUIDE:
Temperature: 70F
Average Germ Time: 14 - 21 days
Light Required: Yes
Depth: Do not cover the seed but press into the soil
Moisture: Keep soil moist until germination, but not wet.
Sowing Rate:
 Plant creeping thyme seeds at 5000 seeds per 80 square feet (1 Oz per 2500 square feet).
Plant Spacing:
 12 inches
SHIPPING INFORMATION
Processing time 2-5 business days.

Estimated delivery time 3-9 days (depending on your location).
&nbsp
We're so sure that you will love our products here at Gardening Plants & Flowers, that we offer a 100% Satisfaction Guarantee. If you have any issues with your order, simply email us at support@gardening-plant.com and we'll do our GUARANTEED BEST to make things right for you.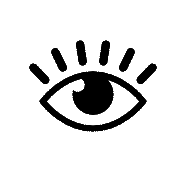 Creeping Thyme Seeds
I just ordered these and will sowing them into the rocky/sandy soil. I will post results in a few months.
It was easy to plant, it started to sprout in a reasonable amount of time, & doesn't require a whole lot of water.
I purchased the seeds a bit late in the season so I only planted a few in small pots to transfer later. They grew fast and healthy. I put them in the ground two weeks ago and are doing fine.
My seeds have already sprouted and I just purchased them. It's raining so much that all I did was put them in the ground and I put some in pots. I can't wait until summer when they will be filled in and flowering.