PRODUCT DETAILS
Hesperis matronalis is a biennial or short-live perennial plant, which has other common names like: dame's rocket, damask-violet, dame's gilliflower, night-scented gilliflower, queen's gilliflower, rogue's gilliflower, summer lilac, sweet rocket, mother-of-the-evening, and winter gilliflower.
Dame's Rocket is a showy flower with large, loose clusters of fragrant blooms, flowering from May to August.
The four petal flowers grow in loose fragrant clusters on 24 - 48 inches stalks. The leaves are oblong, sharply dentate, and alternately laid out. The leaves decrease in size as they move up on the stalk.
Dame's Rocket grows best in full sun to partial shade where soils are moist with good drainage.
The leaves, seeds and flowers of the plant are edible, but in moderation.
Hesperis matronalis attract bees, butterflies and birds. 
Attention: Dame's Rocket seeds can not ship to CO, CT, IN, MA, NH, OH, WI
PLANT INFORMATION:


Plant Name: Dame's Rocket
Taxonomy: Hesperis Matronalis
Life Cycle: Perennial
USDA Zones: 3 - 9
Height: 24 - 48 inches
Bloom Season: Late spring
Bloom Color: Lilac shades
Environment: Full sun to partial shade
Soil Type: Well-drained, pH 6.1 - 7.5
Deer Resistant: Yes
Package includes: Dame's Rocket 200 Seeds
Temperature:
 70 - 80F
Average Germ Time: 
10 - 30 days
Light Required:
 No
Depth: 
1/16 inch
Moisture: 
Keep moist until germination
Plant Spacing: 
8 - 12 inches
Starting Dame's Rocket from seeds is easy and fast. Sow Hesperis Matronalis seeds directly outdoors in prepared soil after all danger of frost has passed. 
Prepare seedbed: remove all the weeds and till the soil to a depth of 8 to 12 inches to make the soil loose. Sprinkle seeds over the soil and lightly cover. Keep seeds moist but not wet until germination occurs. Transplant when they have three to four true leaves 8-12 inches apart.
They will grow in almost any soil, as long as it its kept moist. The plants do not like hot, humid weather, and will grow best in more northerly climates.
Keep soil most at all times. Fertilize every four to six weeks, for best performance.
SHIPPING INFORMATION
Processing time 2-5 business days.

Estimated delivery time 3-9 days (depending on your location).
*Due to state restrictions we cannot ship to Connecticut
&nbsp
We're so sure that you will love our products here at Gardening Plants & Flowers, that we offer a 100% Satisfaction Guarantee. If you have any issues with your order, simply email us at support@gardening-plant.com and we'll do our GUARANTEED BEST to make things right for you.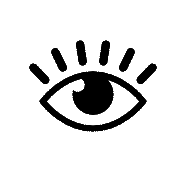 These seeds germinated well and the plants are coming along great.
Not the greatest germination rate but ok.
Don't fret if they aren't sprouting. I direct sowed about a month ago and not a single one sprouted until we had a warm day. So the seed quality is good and germination rate was pretty good, about 75%
Beautiful healthy vigorous plants. Good germination rate.