PRODUCT DETAILS
Purple Coneflower (Echinacea purpurea) is a perennial found throughout the central and southeastern U.S.A., in open forests, meadows and along roads.
Coneflower is fairly tolerant to drought. However, Echinacea plants do well with adequate watering, and can tolerate various soil types. Purple coneflower is generally native to soils with a pH of 6.0-7.0. Choosing a good site is important for growing and harvesting Echinacea.
Purple coneflower generally has a deep fibrous root system and is harvested at three or four years old. 
PLANT INFORMATION:
Plant Name: Coneflower 
Taxonomy: Echinacea Purpurea
Soil Type:
Loam, clay, or rocky material, pH 6.1 - 7.8
Package includes: Coneflower 200 Seeds
PLANTING GUIDE:
Average Germ Time:
10-30 days
Sowing Rate:
 1
 ounce per 250 square feet
Moisture:
Keep seeds moist until germination
Plant Spacing:
12 - 18 inches
Purple coneflower, wildflower seeds, can be preserved in a sealed container in a freezer or in a cool dry room for several years.
Echinacea requires a cold, moist period—called stratification—in order to germinate. 
If sowing Coneflower outdoors, wait until the temperature is constant during the daytime at 70F.
Prepare the seedbed by loosening soil and weeding. 
Start Coneflower from seed using a 
soil mix of 1:1:1, peat, sand and soil.
Lightly press coneflower seeds into the soil, about 1/8 inch deep and keep the soil evenly moist, but not wet.
Germination should occur in 10-30 days.
Sow indoors 8-10 weeks before planting outdoors. If started indoors in late winter, Echinacea may bloom in the first year. It can also be direct sown in early spring or early fall.
If starting indoors, provide total darkness and a soil temperature of 21-25°C (70-75°F). Once sprouts appear, provide bright light.
Transplant in larger pots when seedlings have two true leaves, 30-40 days after sowing. Harden off before transplanting outdoors in late spring or early summer and space plants at 12-18″ (30-45cm) apart.
Keep
coneflower wildflower 
well watered during hot, dry weather.
SHIPPING INFORMATION
Processing time 2-5 business days.

Estimated delivery time 3-9 days (depending on your location).
&nbsp
We're so sure that you will love our products here at Gardening Plants & Flowers, that we offer a 100% Satisfaction Guarantee. If you have any issues with your order, simply email us at support@gardening-plant.com and we'll do our GUARANTEED BEST to make things right for you.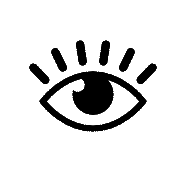 I soaked these seeds first and whenever a root started to shoot out, put them in some coconut coir. Now I've got tons of little baby seedlings and they're growing like crazy. Can't wait until they flower.
Seeds germinated. I'm so pleased. The seedlings are doing great.
Seeds came up but are just now blooming and its starting to get cooler.
It still doesn't show any flowers but at least it's growing ;-) It's mid July. Planted in April.