PRODUCT DETAILS
Forget Me Not - Myosotis Sylvatica - can be grown as an annual by starting seeds indoors 8 to 10 weeks before the average last frost in your area for bloom the same year. 
They make beautiful cut flowers, attract bees and butterflies.
Forget-me-not will self-seed easily, prefer partial shade to full sun and consistent moisture, but well-drained soil. Either allow them to spread naturally or lift new seedlings and replant where you choose. Don't deadhead if you want your forget-me-nots to reseed naturally.
PLANT INFORMATION:
Plant Name: Forget Me Not
Variety: Myosotis Sylvatica

Bloom Season:
Late spring
Environment:
Full sun to partial shade
Soil Type:
Moist, pH 6.1 - 7.8
Package includes: Forget Me Not 500 Seeds
FORGET ME NOT PLANTING GUIDE:
Temperature: 68 - 72F
Average Germ Time: 10 - 20 days
Light Required: No
Depth: 1/16 inch
Moisture: Keep seed moist until germination
Plant Spacing: 9 - 12 inches

PLANTING OUTDOORS
Sow seeds outdoors 6-12 inches apart - direct sow them after the last spring frost. Mulch made of organic material helps mimic the forget-me-not's natural environment. Add 2 to 4 inches (5.1 to 10.2 cm) of rich, organic mulch to outdoor plants for extra protection. It will keep the moisture that forget-me-nots need in the soil during germination and can keep the plants cool. 
PLANTING INDOORS
Sow seeds 6 to 8 weeks prior to last spring frost. Plant only a few seeds in a pot to prevent develop mildew, preferably in biodegradable nursery pots, because 
Forget-me-not plants develop deep roots.
Place the pots or tray underneath a fluorescent light or on a sunny windowsill for indoor germination. Keep the temperature of 65 to 70 °F (18 to 21 °C) and the soil moist, but not soaked. T
hey should germinate in 1 to 4 weeks.
SHIPPING INFORMATION
Processing time 2-5 business days.

Estimated delivery time 3-9 days (depending on your location).
*Due to state restrictions we cannot ship to Connecticut
&nbsp
We're so sure that you will love our products here at Gardening Plants & Flowers, that we offer a 100% Satisfaction Guarantee. If you have any issues with your order, simply email us at support@gardening-plant.com and we'll do our GUARANTEED BEST to make things right for you.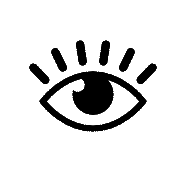 I planted them last spring and the haven't bloomed yet. They are barely surviving the cold weather right now. I hope to see flowers come spring.
They haven't bloomed yet.
I just got them all planted and cant wait to see them grow!
Bought it in April 2021. I really can't tell if they were weeds or forget me not because 2 to 3 greens came out together in the area where I planted them and they didn't bloom. Today I found forget me not is blooming, really happy. You just need to be patient and give it a year to bloom.