PRODUCT DETAILS
Foxglove Seeds (Digitalis Purpurea Excelsior Mix). Its tall spires of bell-like blooms are ideal for adding vertical interest and drama to your garden.
This hardy biennial will return again and again, providing vibrant foliage and flowers for years to come.
Enjoy the enchanting design and expertly crafted beauty of this foxglove mix!
PLANT INFORMATION:
Plant Name: Foxglove
Variety: Digitalis Purpurea Excelsior
Bloom Season:
Early summer
Environment:
Full sun to partial shade
Soil Type:
Well-drained, pH 5.8 - 7.2
Package includes: Foxglove 500 Seeds
Average Germ Time:
20 - 30 days
Depth:
Do not cover the seed but tightly press into the soil
Sowing Rate:
1/4 ounce per 1,000 square feet or 1/2 pound per acre or 4 - 6 seeds per plant
Moisture:
Keep seeds moist until germination
Plant Spacing:
12 - 18 inches
SHIPPING INFORMATION
Processing time 2-5 business days.

Estimated delivery time 3-9 days (depending on your location).
&nbsp
We're so sure that you will love our products here at Gardening Plants & Flowers, that we offer a 100% Satisfaction Guarantee. If you have any issues with your order, simply email us at support@gardening-plant.com and we'll do our GUARANTEED BEST to make things right for you.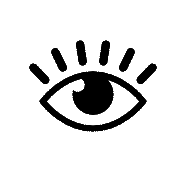 Sprouted and doing great.
Will see how the germination turns out in the spring.
I have decided to start many of them in a seed starter and will sow the others randomly throughout the garden. I will follow up later and let you know how they germinated.