PRODUCT DETAILS
Gerbera Daisy Mix seed mix (Gerbera Jamesonii Hybrids Mix) produces compact plants with wide, gorgeous, large blooms on pencil-thick stems.

This Gerbera seed mix contains warm shades of pink, rose, white and watermelon-red flowers which measure 3 1/2 - 4 inches wide.
They start blooming 14 weeks after sowing Gerbera Daisy seeds.
Gerbera Daisy are long-lasting cut flowers. These are the types of cut flowers that will last the longest in your home.
Gerbera Daisy plants are a tender perennial. They grow everywhere as a colorful annual and have a long bloom season. 
PLANT INFORMATION:
Plant Name: Gerbera
Genus: Gerbera Jamesonii Hybrids Mix
Life Cycle: Perennial
Bloom Season:
Late spring to late summer
Light Preferences:
Full sun to partial shade
Soil Type:
Rich, well-drained, pH 6.1 - 7.5
Package includes: Gerbera Daisy Mix 50 Seeds
GERBERA PLANTING GUIDE:
Temperature: 70F
Average Germ Time: 10 - 21 days
Light Required: Yes
Depth: Seeds must be covered thinly, no more than the thickness of the seed
Sowing Rate: 2 - 3 seeds per plant
Moisture: Keep soil moist until germinate
Plant Spacing: 12 - 16 inches
HOW TO GROW GERBERA FROM SEED
Sow Gerbera Daisy seeds indoors 8 - 10 weeks before the last frost. Start indoors: Feb 27 - Mar 20

Use a starter tray and sterile potting mix.

Place the pointed end of the flower seed down when sowing, and barely cover the seeds as they need light to germinate.

Transplant outdoors once danger of frost has passed and the

 soil temperatures are warm.
IMPORTANT: Please pay close attention to the guidelines provided below before attempting to germinate Gerbera daisies from seeds.
It is crucial to follow the sowing method recommended for successful results. So, ensure that the soil temperature remains consistently above 70 degrees Fahrenheit throughout the day and night. Failure to maintain a suitable temperature or exposing the seeds to air temperatures below 70 degrees Fahrenheit (day and night) will prevent germination. To guarantee favorable outcomes, refrain from sowing the seeds outdoors or indoors with fluctuating temperatures below the recommended threshold.
When starting Gerbera daisies from seed, whether in pots or in the garden, gently insert the wider end of the seed directly into the potting mix. Ensure that the fine pointed end remains exposed above the soil, approximately 1/8" inch, as these seeds require light for germination. It is advisable to water the pots from the bottom and maintain a minimum soil temperature of 70 degrees Fahrenheit. Once your seedling reaches a height of 2 inches and develops at least two sets of leaves, you can proceed with transplanting it into your garden or into larger pots.
If you live in hotter zones like 9-10, it is recommended to plant the Gerbera daisies in your garden where they can benefit from afternoon shade. These plants thrive best in well-drained soil, so select a higher area of your garden and incorporate coarse sand into the garden bed to enhance drainage and prevent waterlogged roots.
In colder zones ranging from 4 to 7, you have the option to treat Gerbera daisies as annuals or follow a process similar to overwintering Dahlias. If you choose to overwinter them, carefully dig up the plants and store them until the following spring when you can replant them in your garden.
SHIPPING INFORMATION
Processing time 2-5 business days.

Estimated delivery time 3-9 days (depending on your location).
&nbsp
We're so sure that you will love our products here at Gardening Plants & Flowers, that we offer a 100% Satisfaction Guarantee. If you have any issues with your order, simply email us at support@gardening-plant.com and we'll do our GUARANTEED BEST to make things right for you.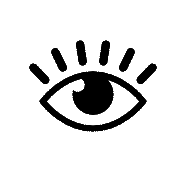 The daises were hard to keep alive but I suppose they did sprout so.
l am getting good germination rates at this point.
They're already starting to sprout.
They seem to grew better in partial shade. I water in the morning and afternoon everyday. After about 4-6 months, a few flowered. I am happy with the result
I have what seems like teeny little flowers just starting to sprout.