PRODUCT DETAILS
White Tomato Seeds - White Tomesol Tomato (Solanum lycopersicum)
Heirloom tomatoes or white tomatoes are becoming increasingly popular, particularly among home gardeners and organic producers, since they tend to produce more interesting and flavorful crops.
PLANT INFORMATION:
Variety: White Heirloom Tomato
Pale yellow-white fruits with blush of pink at blossom end
Fruits grow to 8 ounces
Sweet, rich, mild flavor
Indeterminate - Fruit ripens throughout the season
80 days from transplant
Package includes: Organic White Tomato 50 Seeds 
Every heirloom variety is genetically unique and inherent in this uniqueness is an evolved resistance to pests and diseases and an adaptation to specific growing conditions and climates. With the reduction in genetic diversity, food production is drastically at risk from plant epidemics and infestation by pests. 
Many heirloom tomatoes are sweeter than red tomato.
Heirloom seeds can be easily collected and usually almost all seeds will continue to show the traits of the original seed because this family of tomatoes almost always self-pollinates. Dramatic cross-pollination may occur in the presence of pollinating insects during flowering.
Collecting heirloom seed is as easy as picking ripe tomatoes, chopping or mashing into a jar till less than half-full, filling with water, shaking from time to time and allowing to decompose for 1–6 days until seeds sink to the bottom, then rinsing until the seeds are clean, and drying.
This decomposition is beneficial because it discourages transmission of diseases to the seed, the drying promotes better germination, and because the seeds are easier to separate when they are clean.
PLANTING GUIDE:
Growing tomatoes from seed takes about six to eight weeks from sowing to transplanting.
- Sow seeds indoors ¼" deep.
- Keep the temperature range 70 to 80F.
- Germination: 7-14 Days
- Plant Outdoors: 24-36" apart
Tomatoes are sensitive to freezing temperatures, so wait to transplant outdoors until the soil is warm. 
SHIPPING INFORMATION
Processing time 2-5 business days.

Estimated delivery time 3-9 days (depending on your location).
&nbsp
We're so sure that you will love our products here at Gardening Plants & Flowers, that we offer a 100% Satisfaction Guarantee. If you have any issues with your order, simply email us at support@gardening-plant.com and we'll do our GUARANTEED BEST to make things right for you.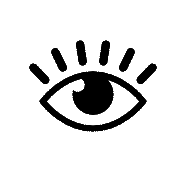 Germination was excellent. Seedlings off to a great start. Looking forward to getting them in the ground in six weeks.
Well this is my first time growing anything and these seem pretty easy to grow if you pay attention to them.
Eventhough, it is early to comment about the ultimate quality of product, but percentage of seeds germination was pretty good.
These are great heirloom tomato seeds! 100 percent of the first pack of 25 seeds came up. Highly recommend if you love growing tomatoes!
They sprouted! Looks like they are going to be good.