PRODUCT DETAILS
Extra large, pink tomato (Lycopersicon Esculentum) that produces pink-red beefsteak tomatoes, some weighing up to 1 - 2 lbs.
Vines are indeterminate growers.
Pink Tomato Ponderosa are sweet, meaty, juicy and almost seedless. 
Rich and meaty flesh, thick and delicious, great for slicing and canning.
PLANT INFORMATION:
Plant Name: Tomato
Variety: Large Ponderosa Pink Tomato
Fruit Color: Pink
Plant Height: 48 to 60" tall
Germination: 7-21 days (sometimes longer, depends on temperature)
Days until harvest: 90
Light Preferences: Full Sun
Heirloom vegetable
Open Pollinated
Hardiness: Tender
Tomato with low acidity, flavorful and meaty.
Package includes: Tomato Ponderosa 100 Seeds
PLANTING GUIDE:
Tomatoes require a long growing season, and are best started indoors 6 weeks before the anticipated transplanting date (after the final frost of the spring).
✅ Sow seeds 1/4" deep and 1" apart in a well-drained starting mix.
✅ Keep soil temperature between 65 - 90°F. Warmer soils will promote faster germination.
✅ Keep soil moist, but not soggy during germination.
✅ Moderate watering slightly once seedlings break through the soil.
✅ Tomatoes need at least 8 hours of direct sun daily, and will develop faster with increased exposure. 
✅ Staked and pruned plants grow well in favorable growing seasons.
SHIPPING INFORMATION
Processing time 2-5 business days.

Estimated delivery time 3-9 days (depending on your location).
&nbsp
We're so sure that you will love our products here at Gardening Plants & Flowers, that we offer a 100% Satisfaction Guarantee. If you have any issues with your order, simply email us at support@gardening-plant.com and we'll do our GUARANTEED BEST to make things right for you.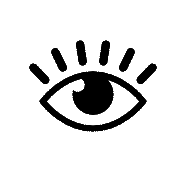 All seeds came up!! Perfect!
Cannot wait until they bare fruit. All the seeds grown in my aero garden and will be transferred to the outdoor garden.
Seedlings grew 2 for every 3 seeds, which is a great ratio. Took 5-7 days for visible growth. growing inside with grow lights.
From 12 seeds sown one germinated, the plant is growing strong and healthy.
They DO germinate, at least 50% do, and it takes several days.