PRODUCT DETAILS
Planting American Lotus (Nelumbo Lutea) from seeds is an easy and rewarding process. Choose a planting location with full sunlight and a muddy or shallow water bed, as this species thrives in aquatic environments. With patience and proper care, you'll witness the growth of striking, large, and fragrant lotus flowers emerging from the water's surface, creating a breathtaking sight in any water garden or natural pond.
PLANT INFORMATION

Plant Type: American Lotus
Taxonomy: Nelumbo lutea
Family: Nelumbonaceae
Life cycle: Perennial
Zone: 4 to 11
Bloom Time: June to July
Color: Yellow
Size: 3-6' tall
Light Preferences: Full sun
Maintenance: Low
Package includes: Nelumbo Lutea 5 Seeds
Sowing guide: Prior to planting, it's essential to scarify the American Lotus (Nelumbo Lutea) seeds to break their hard seed coat and promote germination. Utilize a metal file to gently remove part of the seed coat, exposing the pale yellow center.
To begin, soak the seeds in warm water for about 24 hours to promote germination. Submerge the seeds in water, changing it daily to prevent any potential diseases, and allow them to sprout. This process typically takes around 2-4 weeks.

Once sprouted, plant the lotus in small peat pots, ensuring they are just covered in water. Be mindful that the emerging stem is, in fact, a leaf and not the taproot. As the plants grow, increase the water depth accordingly. When transplanting outdoors, exercise caution as the American Lotus is sensitive to root disturbance. Handle with care to ensure successful establishment in its new location.

Nelumbo lutea, also known as the American Lotus, thrives in a variety of water conditions, ranging from muddy shallows to depths of up to six feet. While its roots are anchored in the mud, its striking leaves and beautiful flowers gracefully float on the water's surface.
For those seeking to control its spread or facilitate relocation, cultivating the American Lotus in spacious containers immersed in water at least two feet deep can be a practical approach. It's worth noting that, despite its charm and benefits, this plant has a tendency to spread rapidly under favorable growing conditions and has been listed as an invasive species in states like Connecticut and Rhode Island.
SHIPPING INFORMATION
Processing time 2-5 business days.

Estimated delivery time 3-9 days (depending on your location).
&nbsp
We're so sure that you will love our products here at Gardening Plants & Flowers, that we offer a 100% Satisfaction Guarantee. If you have any issues with your order, simply email us at support@gardening-plant.com and we'll do our GUARANTEED BEST to make things right for you.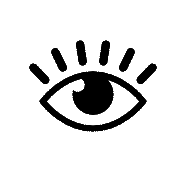 I haven't grown them yet, but the seeds look nice and clean.
Seeds germination at 90%!
Nelumbo seeds is thick and hard seed coat, demand meticulous scarification. I tried to follow the planting guide, hoping and praying for a successful outcome.
It has been just a few days since the soaking process began, and up until now, I haven't noticed any changes. It's quite possible that it will take weeks for the seeds to fully absorb water and initiate the germination process. However, I'm completely fine with that. Opting to start from seed comes at a lower cost, but it requires more effort, patience, and perhaps a bit of luck in return.
Hoping to grow them successfully!