PRODUCT DETAILS
Origanum Vulgare also known as Wild Marjoram has a strong, aromatic flavor and scent - a perennial in the mint herb family with purple flowers that easily spreads by underground runners. 
The organic culinary Italian Oregano Herb grows 12-24 inches tall. Trim Oregano herb 10–12" apart when reacheas 4" height, before flowering to stimulate a dense growth habit. Allow some of the flowers to produce and drop their seed, and the Oregano patch will stay fresh and vigorous. Remove Oregano plants that are 3-4 years of age to keep the harvest quality high. 
PLANT INFORMATION:
Taxonomy:
Origanum vulgare
Height:
12-24 inches tall
Light Preferences:
Full sun
Soil Type:
Moist, well-drained, pH 6.6 - 7.8
Package includes: Oregano 200 Seeds
PLANTING GUIDE:
Average Germ Time:
7 - 14 days
Depth:
Press seed onto surface of soil, cover lightly with peat moss
Sowing Rate:
1 seed per 2 inches
Moisture:
Keep moist until germination
Plant Spacing:
Rows 18 inches apart; thin seedlings 8 - 12 inches
Start oregano seeds 
indoors 8-10 weeks before the last frost in your region.
Sow 5-6 oregano seeds per cell or per square inch.
Press lightly into the soil, but no more than ¼" deep.
Keep soil moist - mist seeds to avoid washing away.
Place the tray in full sun - organic oregano seeds germinate in just 7-14 days with full sunlight.
Thin out and transplant your best starts once oregano seedlings have reached about 6" tall, transplanting one start per pot or 12-18" in the garden in full sun.

Once established, 
can be easily propagated by cuttings.
Oregano do well indoors and outdoors in full sun and it is tolerant to drought, erosion, and poor soils.
SHIPPING INFORMATION
Processing time 2-5 business days.

Estimated delivery time 3-9 days (depending on your location).
&nbsp
We're so sure that you will love our products here at Gardening Plants & Flowers, that we offer a 100% Satisfaction Guarantee. If you have any issues with your order, simply email us at support@gardening-plant.com and we'll do our GUARANTEED BEST to make things right for you.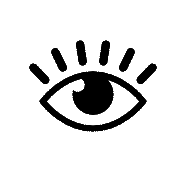 These didn't work with direct sowing. However, I just started some inside with a cover and they almost all germinated. Probably just needs some babying early on.
Growing nicely in Florida. Good to use for many dishes
It is growing - that is a good sign!
Super fast germination, and even in a cool cabin in the middle of winter!
They grow. I'm still pretty new with the plants and herbs but they need a lot of sunlight when planted. They are very small seeds, when I planted them they where above the dirt and then I gently mixed into the dirt and kept them pretty close to the surface.